Good Morning To Good Night - Animation made by over 500 AI generated anime art
Summary
Short animation film made with over 500 pieces of anime art that created in 2 days using text to image.
AIを使って2日間で500枚以上のアニメアートを生成し、ショートアニメーション作品を作りました。
Details
I'm not good at drawing anime-art. However, I am now able to use image generation AI to express my concepts in an anime-art technique.
The resolution of the image generation AI that I can easily use now is 512px x 512px. This resolution lacks detail to express still animation art.
However, it is a resolution that can be appreciated for material of animation art. And so, I generated over 500 pieces of anime-art in 2 days to create a short animation piece.
I used short animations to show the growth of two anime-girls and the changing hour and seasons.
I used Eimis Anime Diffusion, a specialized model for anime art from Stable Diffusion.
If you find any inspiration from this animation work, please feel free to cite it or share it on social media. I welcome this animated work to be quoted and remixed.
私は、いわゆるアニメ絵を描くのが得意ではありません。しかし、今や私たちは、画像生成AIを使って、自分のコンセプトをアニメ絵の手法で表現することができます。
現在、私が利用できる画像生成AIの解像度は512px x 512pxです。これは、静止画の作品では不十分な解像度ですが、アニメの原画であれば鑑賞に耐えるものです。
そこで、私は、AIを使って2日間で500枚以上のアニメ絵を生成し、それを使って短い動画作品を作りました。2人の少女の成長と、時間と季節の移り変わりを表現したものです。
私は、Stable Diffusionのアニメアートに特化したモデルであるEimis Anime Diffusionを利用しました。
もしもあなたがこの作品を気に入ったら、ぜひ引用したりSNSでシェアしてください。私はそれを歓迎します。
Points that can be improved
Animated art by an AI may, in some cases, contain highly sexualized imagery. This can be attributed to a tuning bias with the dataset that the AI was trained on. I have learned that we need to choose the right AI to generate the images based on the concept we want to represent.
AIによるアニメアートは、場合によっては非常に性的なイメージを含みます。 これは、そのAIが学習したデータセットとチューニング上のバイアスに起因すると考えられます。 表現したいコンセプトに応じて、画像を生成するAIを適切に選ぶ必要があると学習しました。
Precautions
The following displays examples of the prompts and individual images used in the animations, but some of the individual images may evoke sexual images that you may find offensive. If you are concerned about that, please turn back.
以下にプロンプトの実例とアニメーションに使った個々の画像を表示しますが、個々の画像には、性的なイメージを喚起するものがあり、あなたが不快に感じる可能性があります。あなたがそれを心配する場合は、引き返してください。
2girls get up from the futon side by side, full length shot, White silk one peace, lace, frill, ribbon, multicolored holographic hair, floating hair, beautiful detailed bang, growing hair, visible face, sweaty, smile, growing skin, happy expressions, small_breasts, tiny_breasts, flat_breasts, anime, illustration, best quality, masterpiece, extremely gorgeous detailed, anime cg, cinematic lighting, anime art

2girls eating breakfast, toast, sunny side up, milk, table, full length shot, White silk one peace, lace, frill, ribbon, multicolored holographic hair, floating hair, beautiful detailed bang, growing hair, visible face, sweaty, smile, growing skin, happy expressions, small_breasts, tiny_breasts, flat_breasts, anime, illustration, best quality, masterpiece, extremely gorgeous detailed, anime cg, cinematic lighting, anime art

2girls posses to show dresses side by side, full-length mirror, dressing table, flowers, full length shot, White silk shirt, lace embroidery, corset, long pleated skirt, ribbon, tied hair, multicolored holographic hair, floating hair, beautiful detailed bang, growing hair, morning light, visible face, sweaty, smile, growing skin, happy expressions, small_breasts, tiny_breasts, flat_breasts, anime, illustration, best quality, masterpiece, extremely gorgeous detailed, anime cg, cinematic lighting, anime art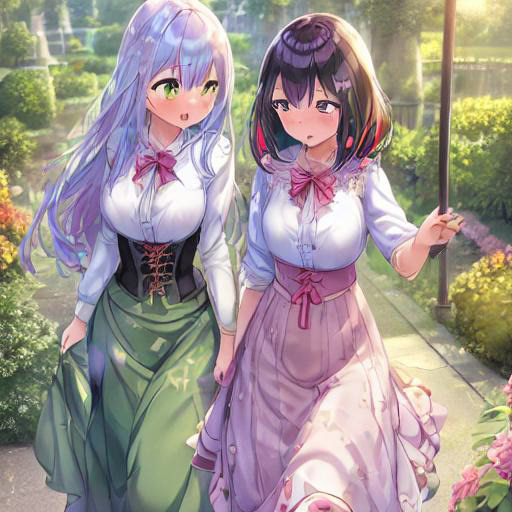 2girls walking side by side, outdoor, park, flowers, green, morning light, lens flare, full length shot, White silk shirt, lace embroidery, corset, long pleated skirt, ribbon, tied hair, multicolored holographic hair, floating hair, beautiful detailed bang, growing hair, visible face, sweaty, smile, growing skin, happy expressions, small_breasts, tiny_breasts, flat_breasts, anime, illustration, best quality, masterpiece, extremely gorgeous detailed, anime cg, cinematic lighting, anime art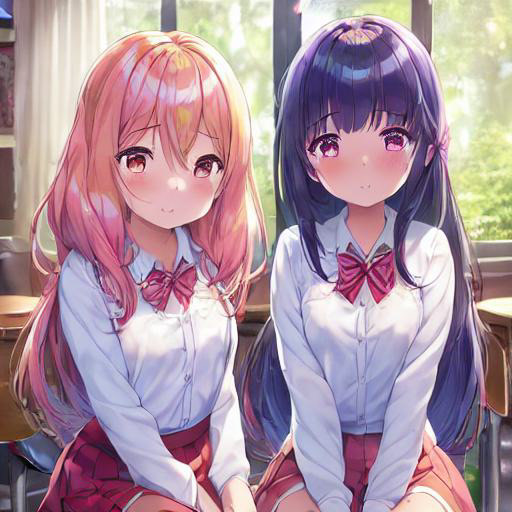 2girls listening the class side by side, in the classroom, royal academy, textbooks, classmate, window light, morning light, lens flare, full length shot, White silk shirt, lace embroidery, corset, long pleated skirt, ribbon, tied hair, multicolored holographic hair, floating hair, beautiful detailed bang, growing hair, visible face, sweaty, smile, growing skin, happy expressions, small_breasts, tiny_breasts, flat_breasts, anime, illustration, best quality, masterpiece, extremely gorgeous detailed, anime cg, cinematic lighting, anime art

2girls drinking tea, take a seat, garden table, teapots, starring each other, in the garden, royal garden, many flowers, lot of greens, day light, lens flare, full length shot, White silk shirt, lace embroidery, corset, long pleated skirt, ribbon, tied hair, multicolored holographic hair, floating hair, beautiful detailed bang, growing hair, visible face, sweaty, smile, growing skin, happy expressions, small_breasts, tiny_breasts, flat_breasts, anime, illustration, best quality, masterpiece, extremely gorgeous detailed, anime cg, cinematic lighting, anime art

2girls running side by side, starring at each other, in summer, athletic field, day light, full length shot, Sport wear, white tank top, short pants, tight silk shorts, tied hair, ponytail, multicolored holographic hair, floating hair, beautiful detailed bang, growing hair, visible face, sweaty, smile, growing skin, happy expressions, small_breasts, tiny_breasts, flat_breasts, anime, illustration, best quality, masterpiece, extremely gorgeous detailed, anime cg, cinematic lighting, anime art

2girls resting side by side, in tree shade, summer, park, blowing wind, day light, relaxing, closed eyes, full length shot, white t shirt, pleated skirt , tied hair, ponytail, multicolored holographic hair, floating hair, beautiful detailed bang, growing hair, visible face, sweaty, growing skin, small_breasts, tiny_breasts, flat_breasts, anime, illustration, best quality, masterpiece, extremely gorgeous detailed, anime cg, cinematic lighting, anime art

2girls dozing off side by side, sitting in a seat, lie down on the desk, napping, old library, lot of books, table, room light, window light, evening light, relaxing, lazy, sleeping face, closed eyes, open mouth, full length shot, white silk shirt, ribbon, pleated skirt , tied hair, ponytail, multicolored holographic hair, floating hair, beautiful detailed bang, growing hair, visible face, sweaty, growing skin, small_breasts, tiny_breasts, flat_breasts, anime, illustration, best quality, masterpiece, extremely gorgeous detailed, anime cg, cinematic lighting, anime art

2girls walking, old academy, window light, evening light, dusk, relaxing, happy expressions, smiling, laughing, full length shot, school blazer, ribbon, pleated skirt , knit, tied hair, ponytail, multicolored holographic hair, floating hair, beautiful detailed bang, growing hair, visible face, growing skin, small_breasts, tiny_breasts, flat_breasts, anime, illustration, best quality, masterpiece, extremely gorgeous detailed, anime cg, cinematic lighting, anime art

2girls walking Hand in hand, night city, city light, dusk, winter, relaxing, happy expressions, smiling, laughing, full length shot, long coat, scarf, tied hair, ponytail, multicolored holographic hair, floating hair, beautiful detailed bang, growing hair, visible face, growing skin, small_breasts, tiny_breasts, flat_breasts, anime, illustration, best quality, masterpiece, extremely gorgeous detailed, anime cg, cinematic lighting, anime art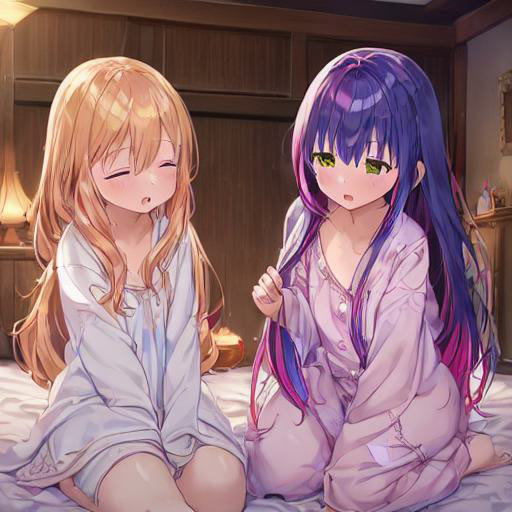 2girls yawning side by side, bedroom, white sheets, winter, relaxing expressions, smiling, closed eyes, full length shot, night robe, pyjamas long hair, multicolored holographic hair, floating hair, beautiful detailed bang, growing hair, visible face, growing skin, small_breasts, tiny_breasts, flat_breasts, anime, illustration, best quality, masterpiece, extremely gorgeous detailed, anime cg, cinematic lighting, anime art

Negative prompt
longbody, lowres, bad anatomy, bad hands, missing fingers, extra digit, fewer digits, cropped, worst quality, low quality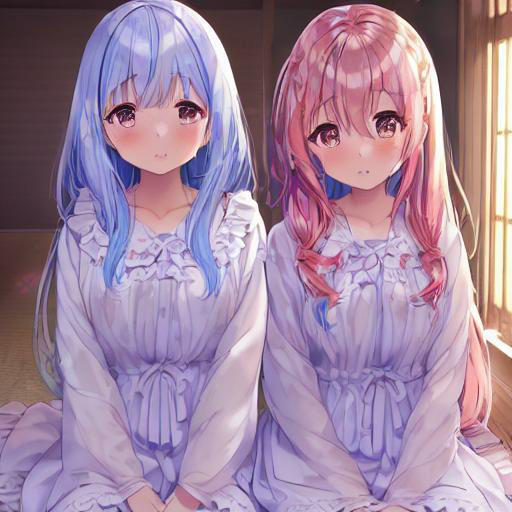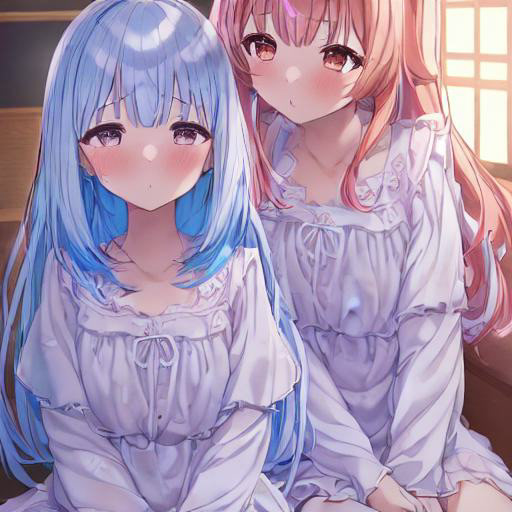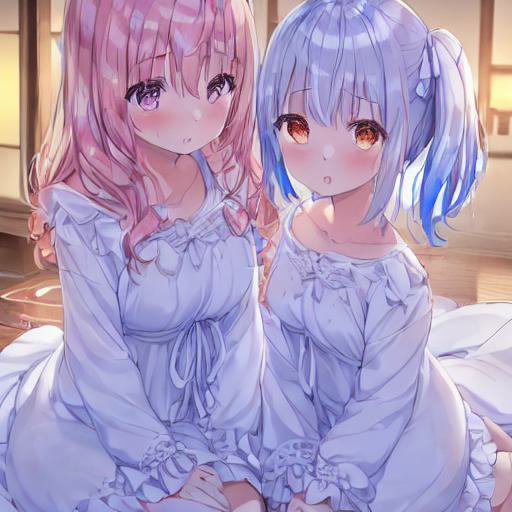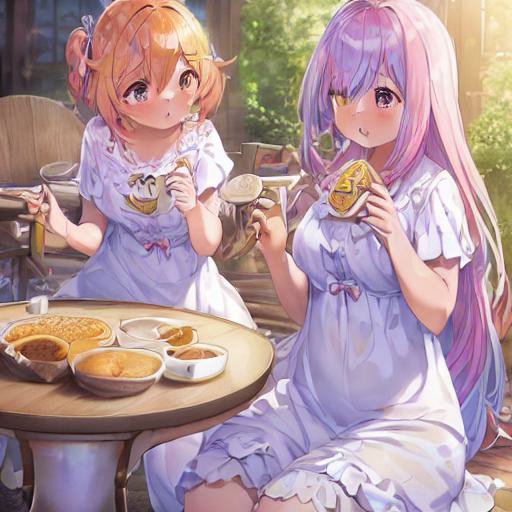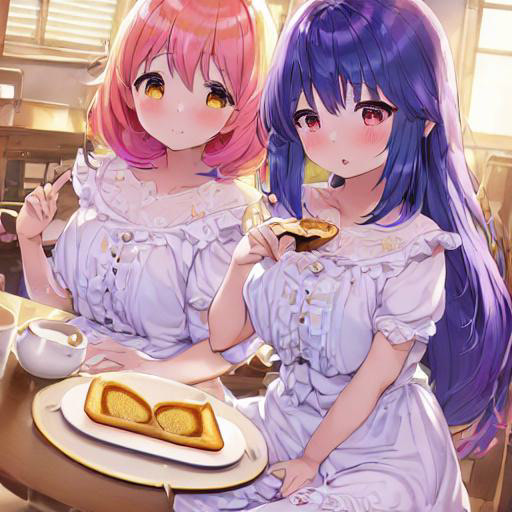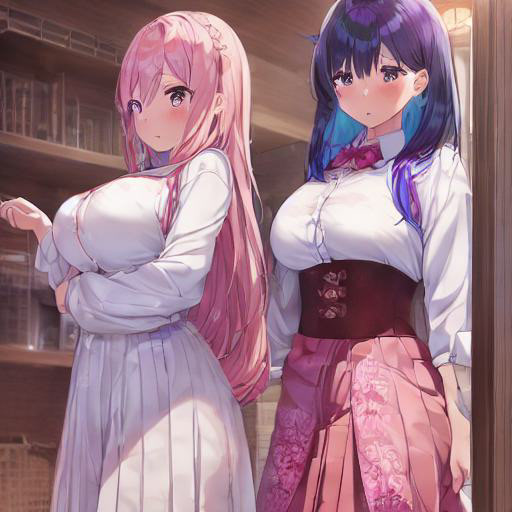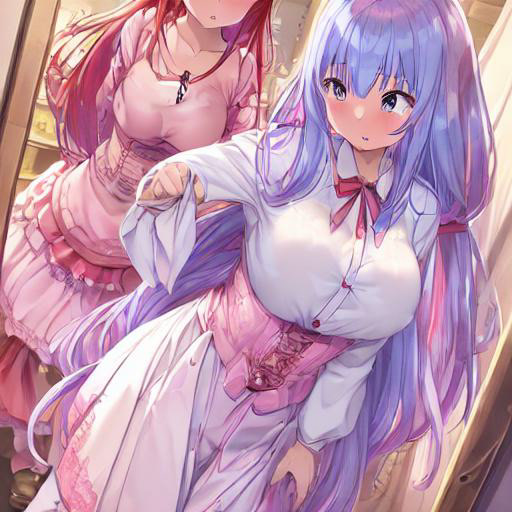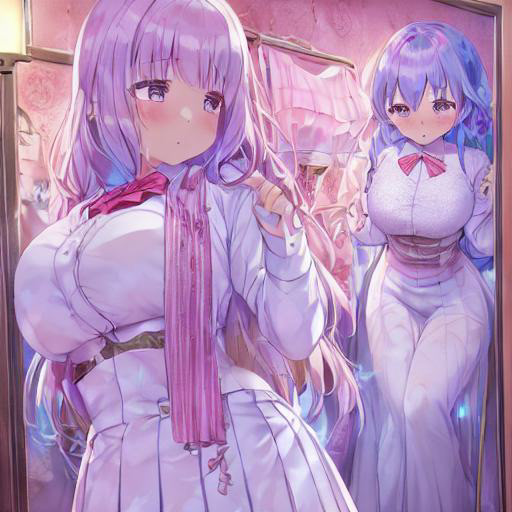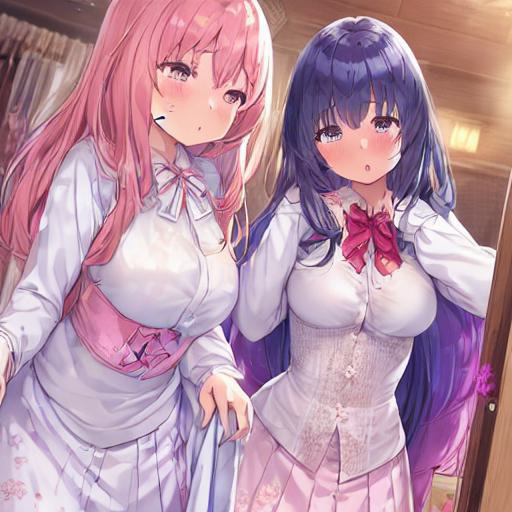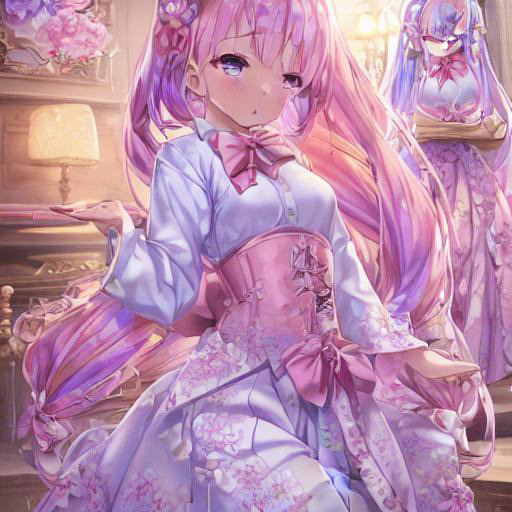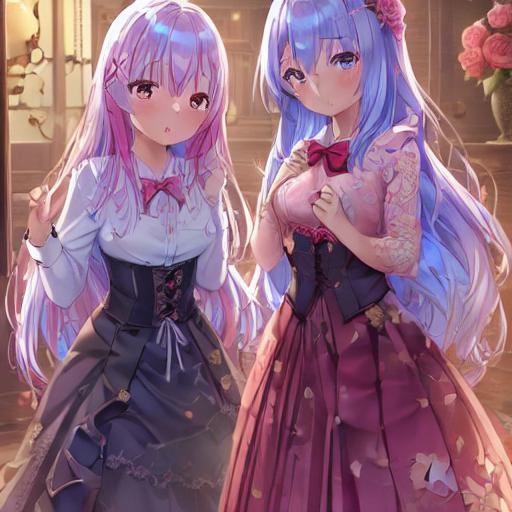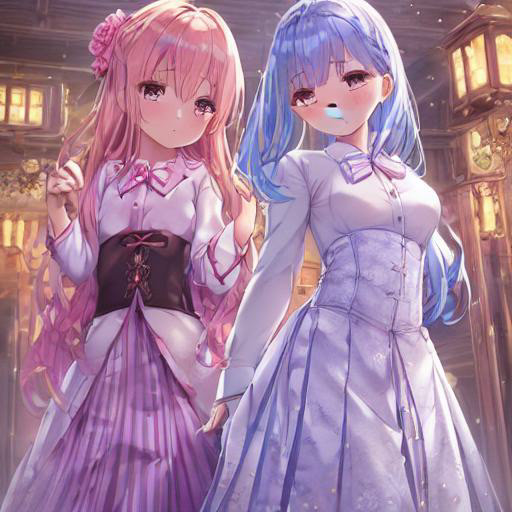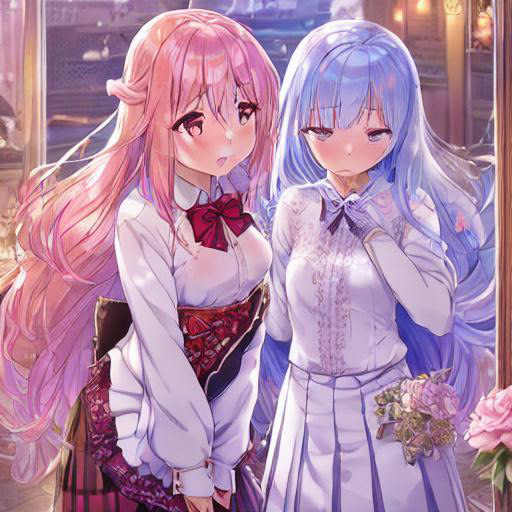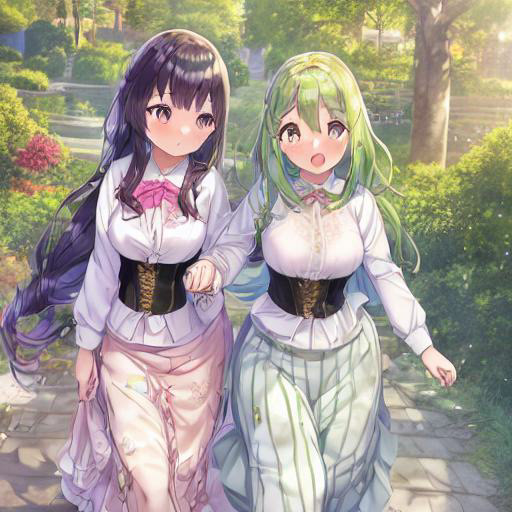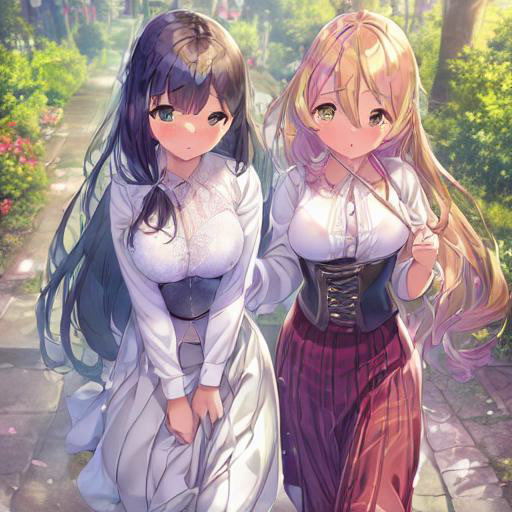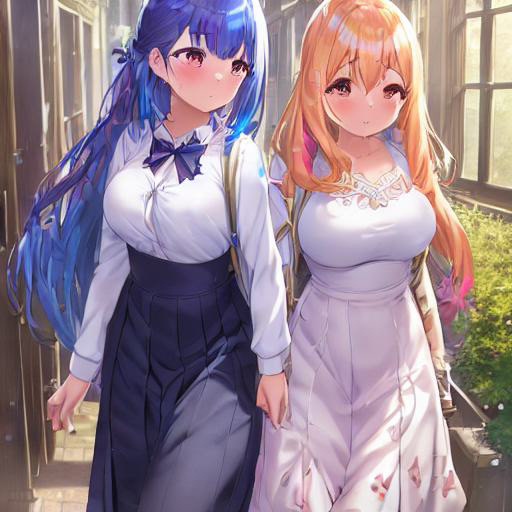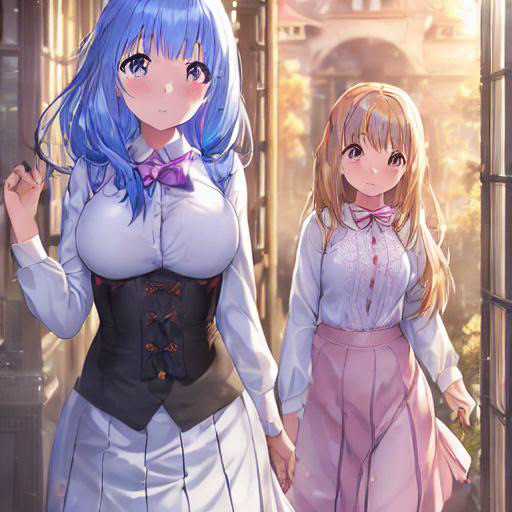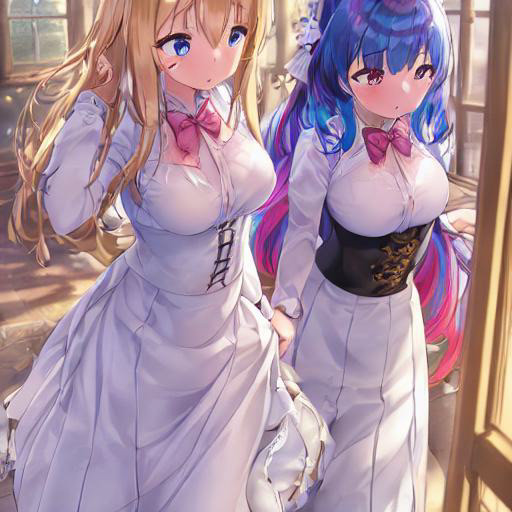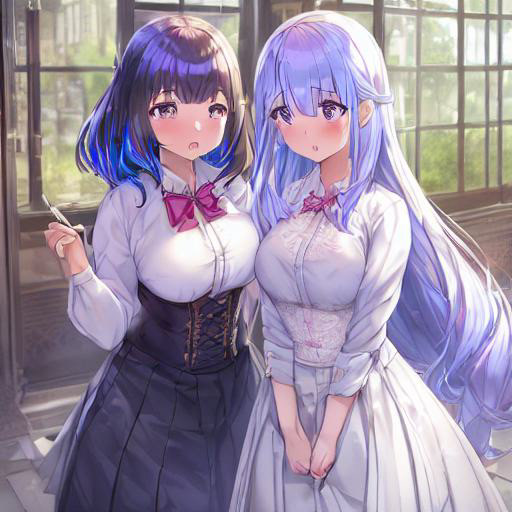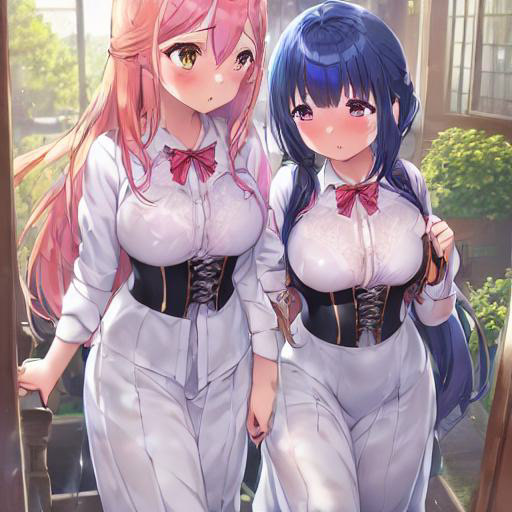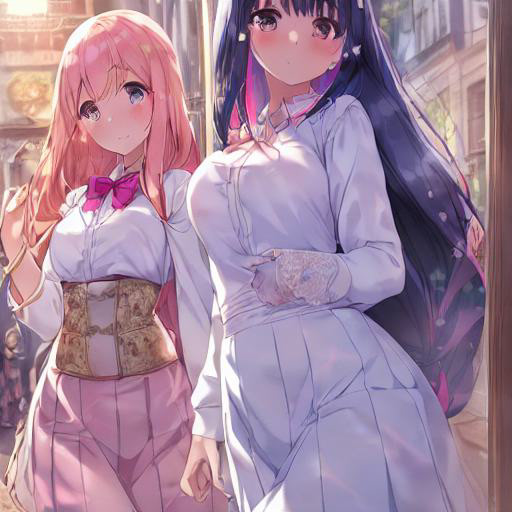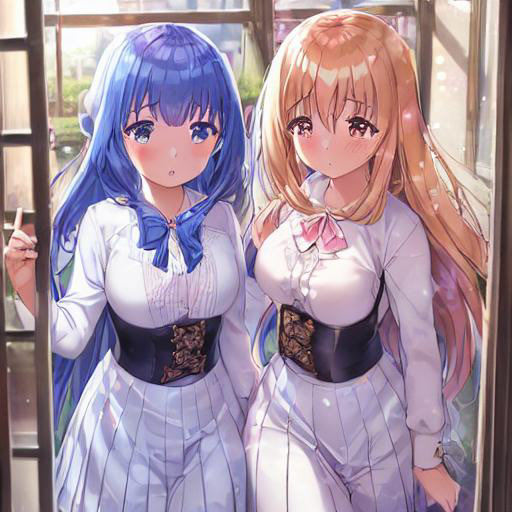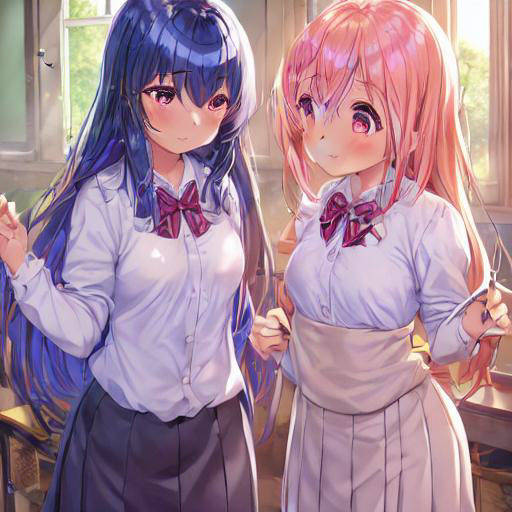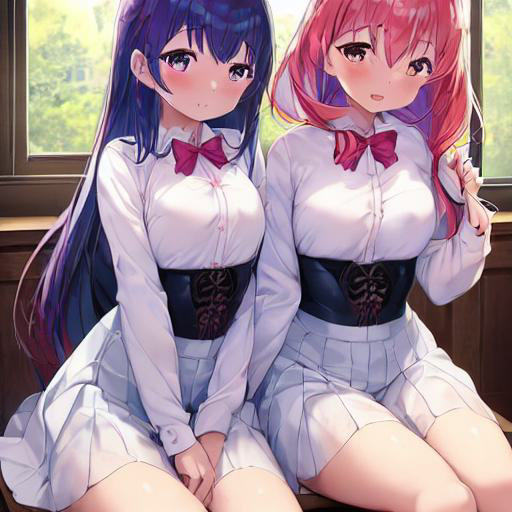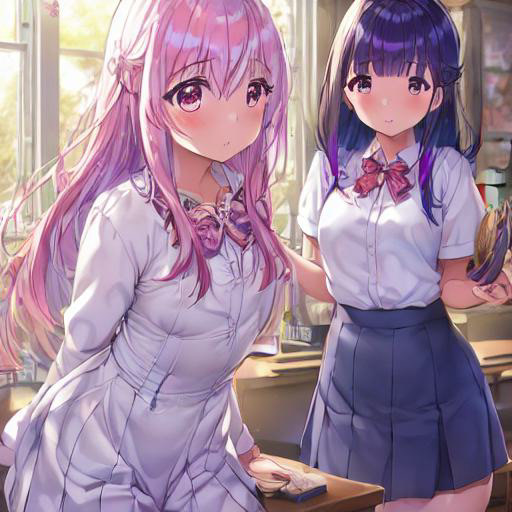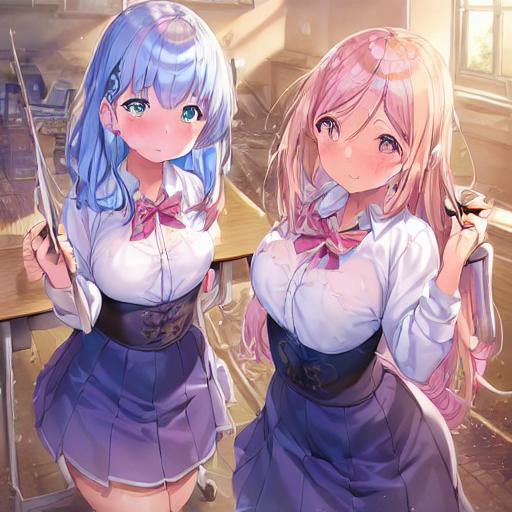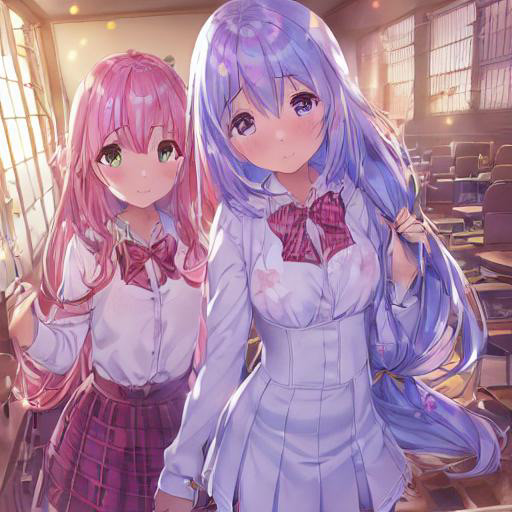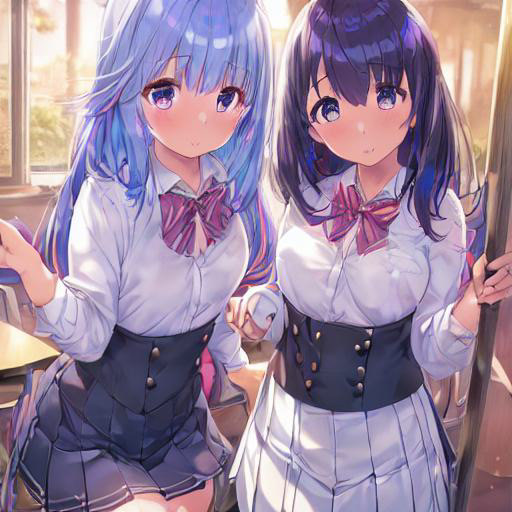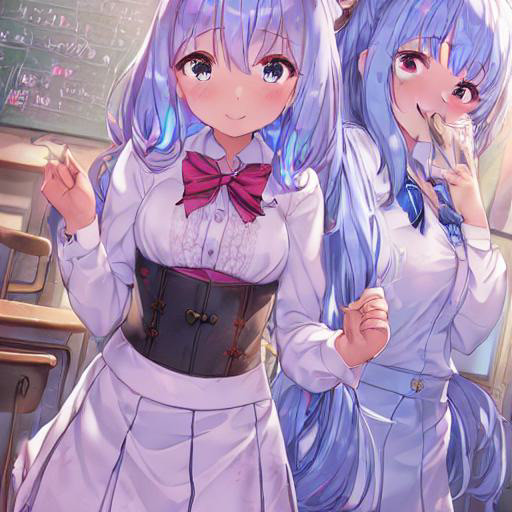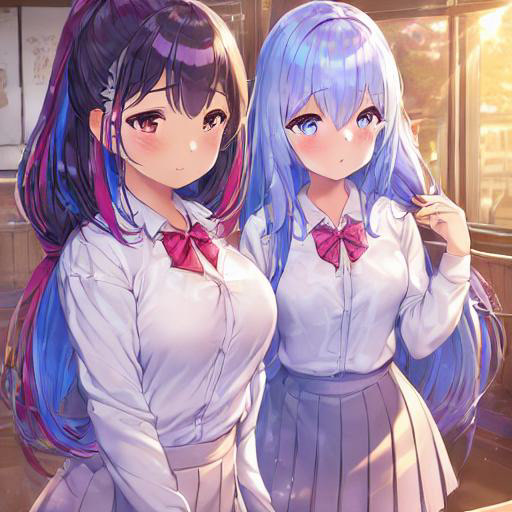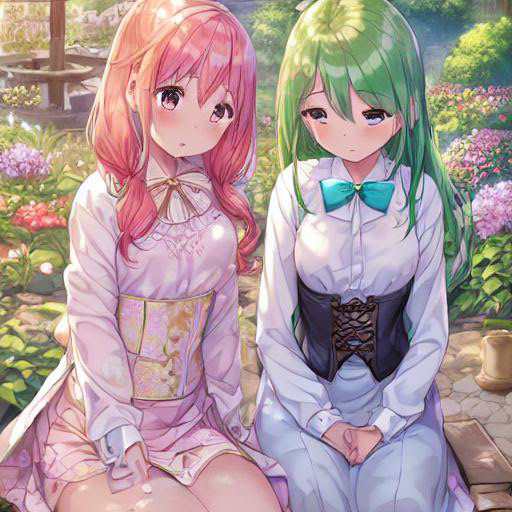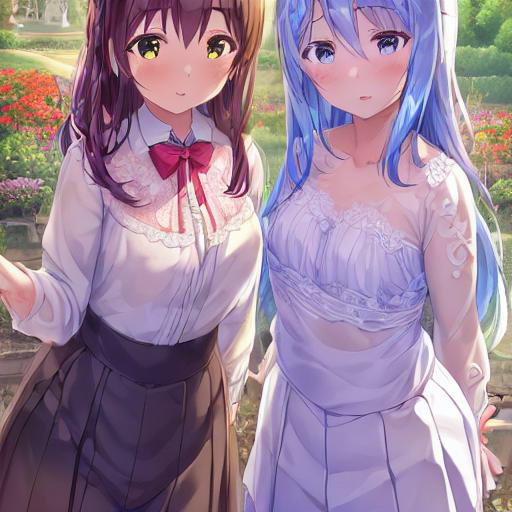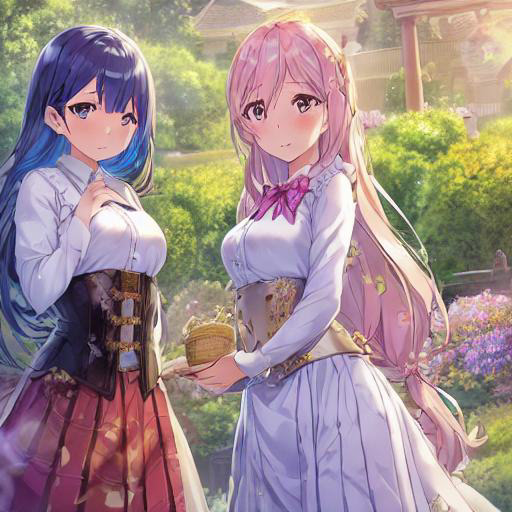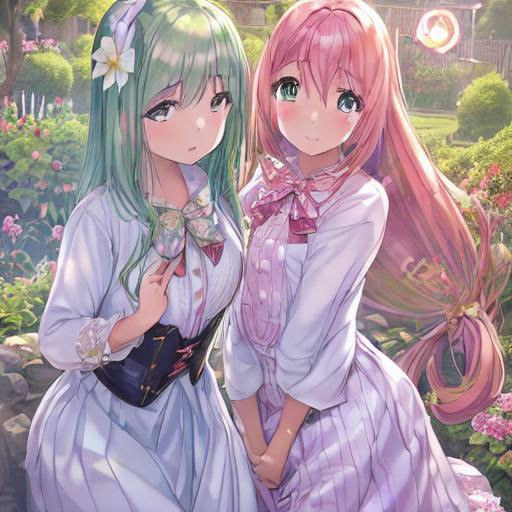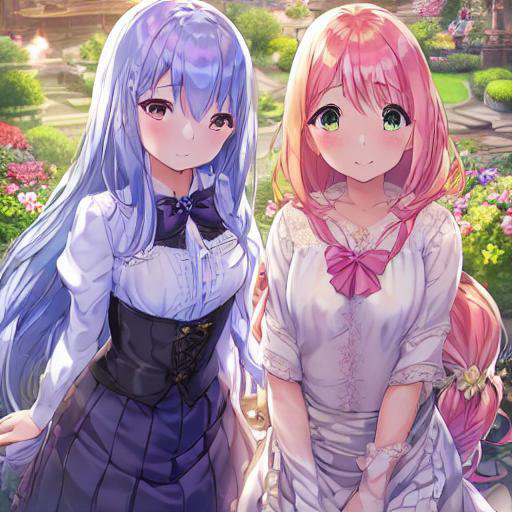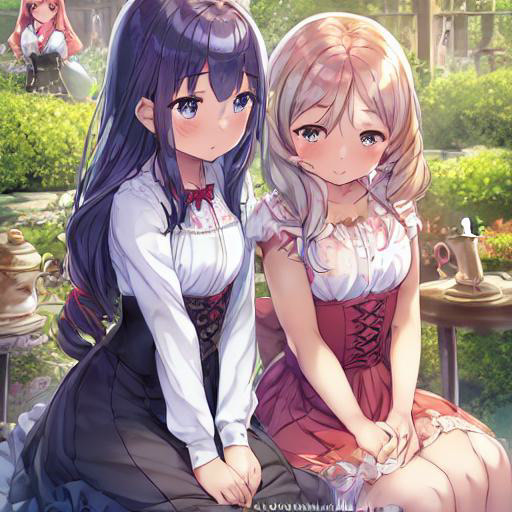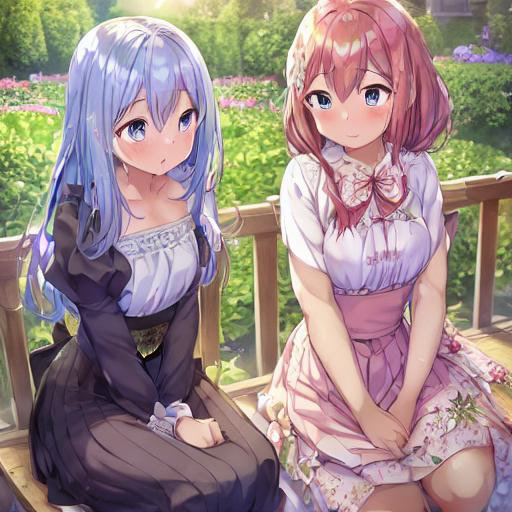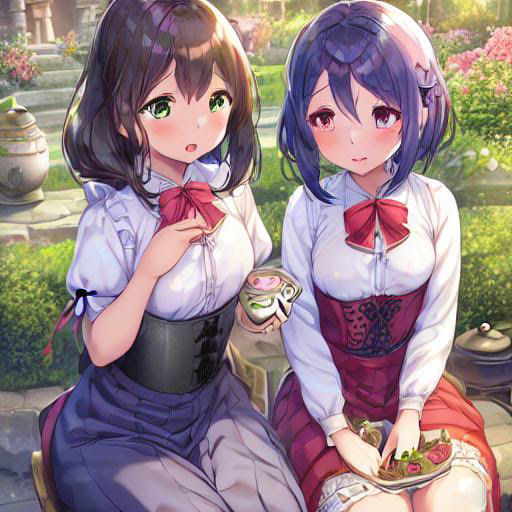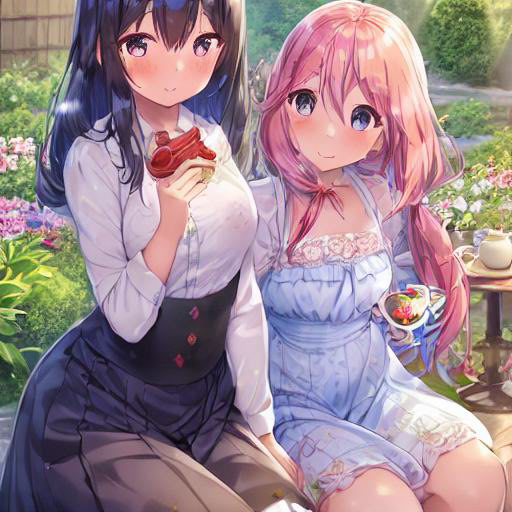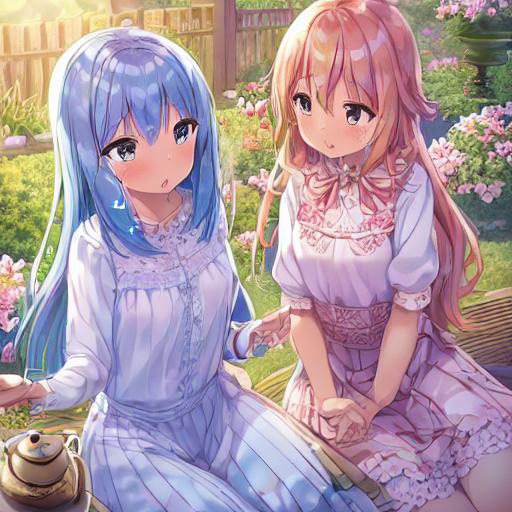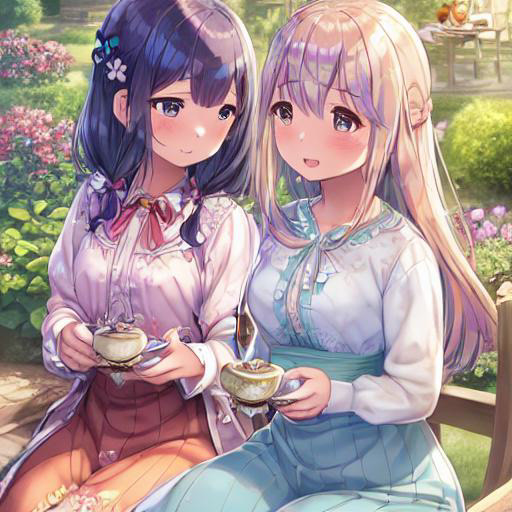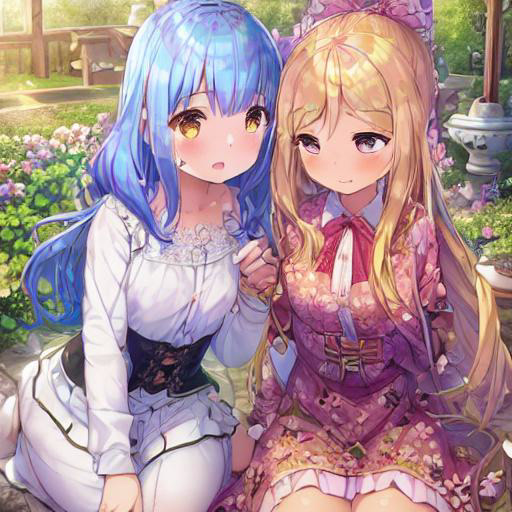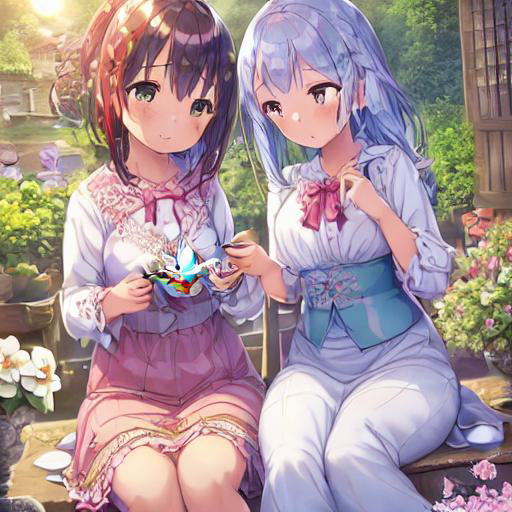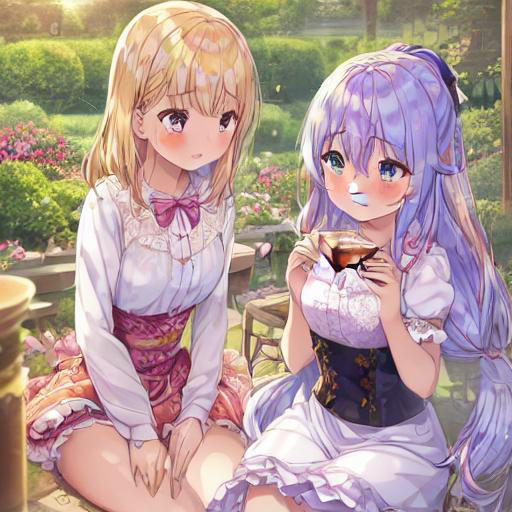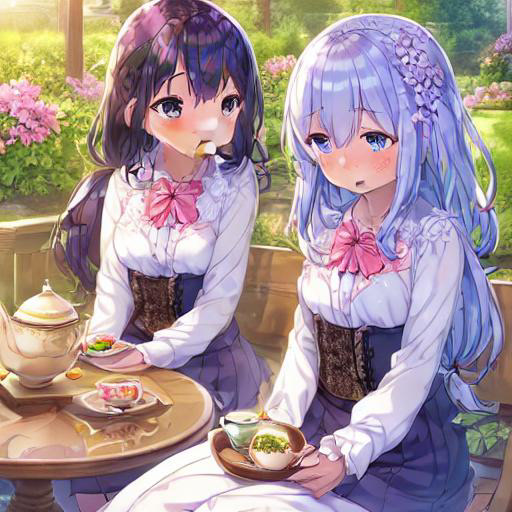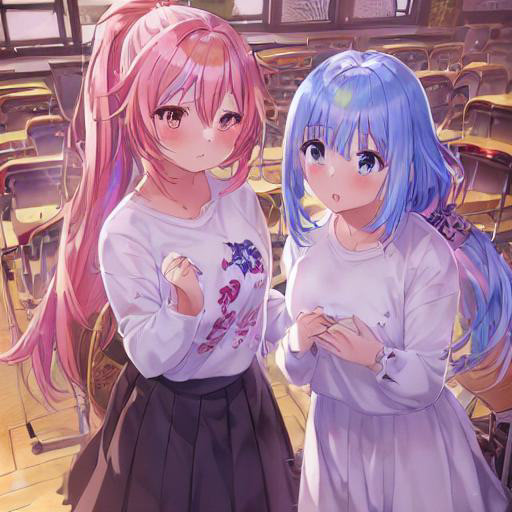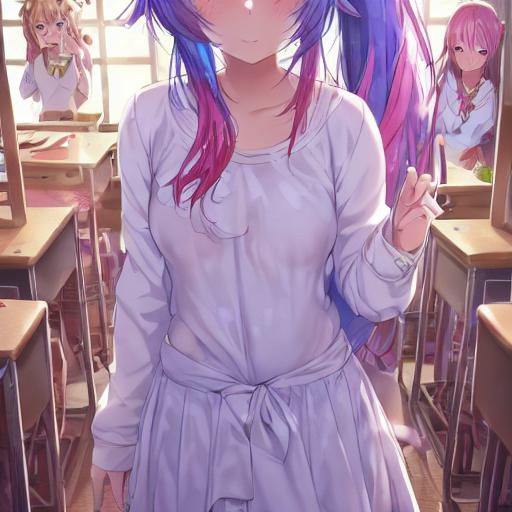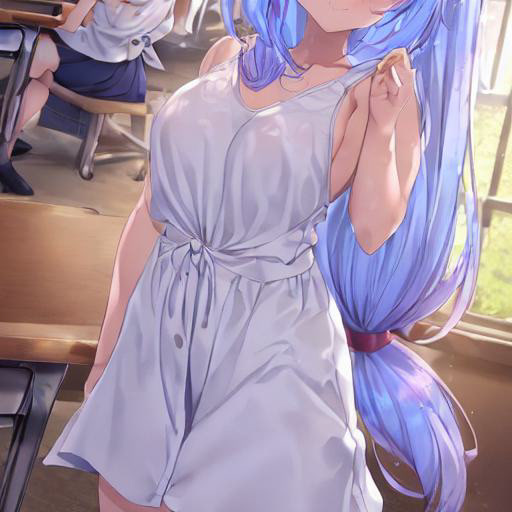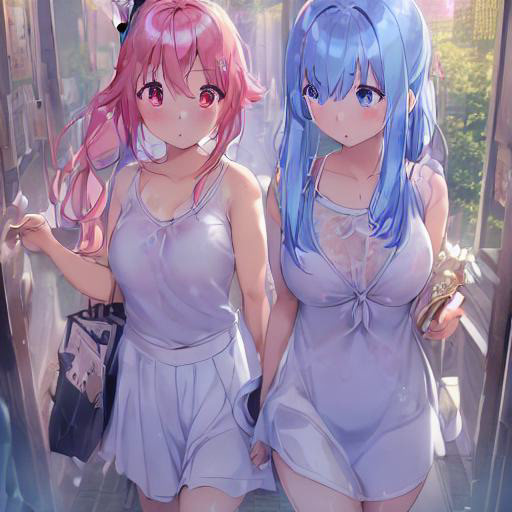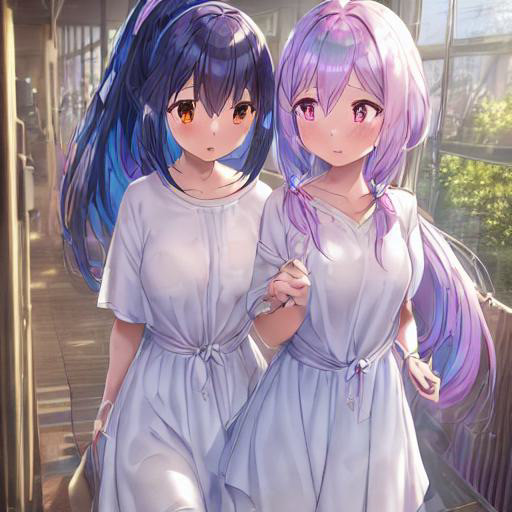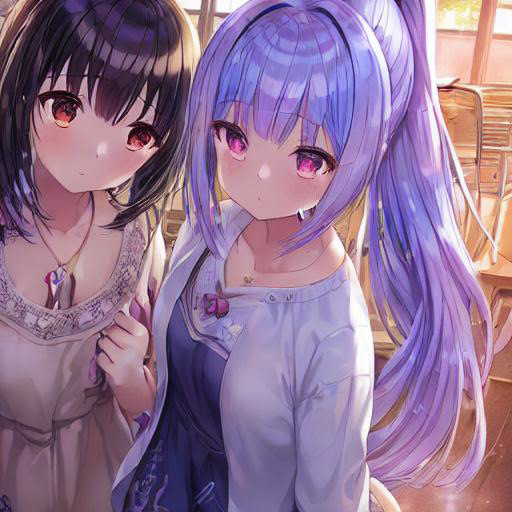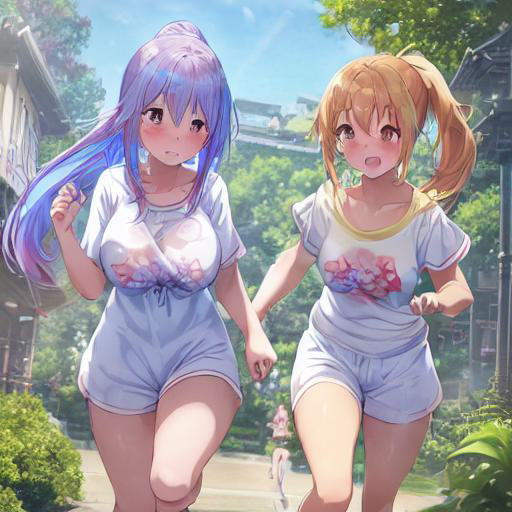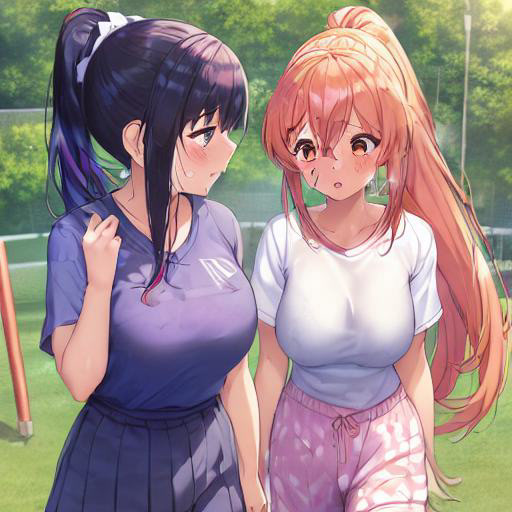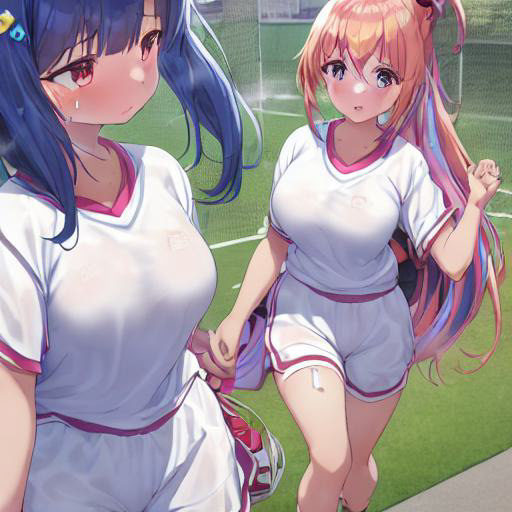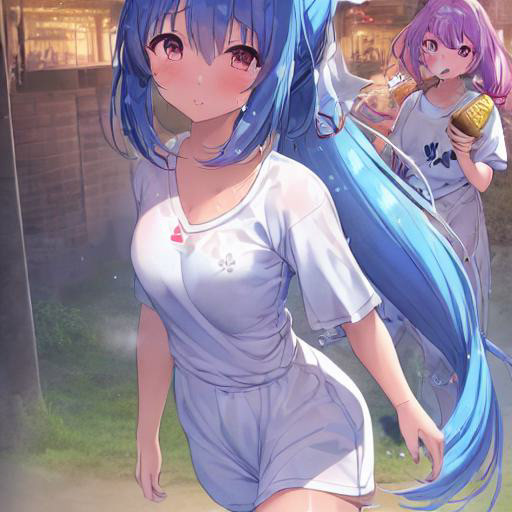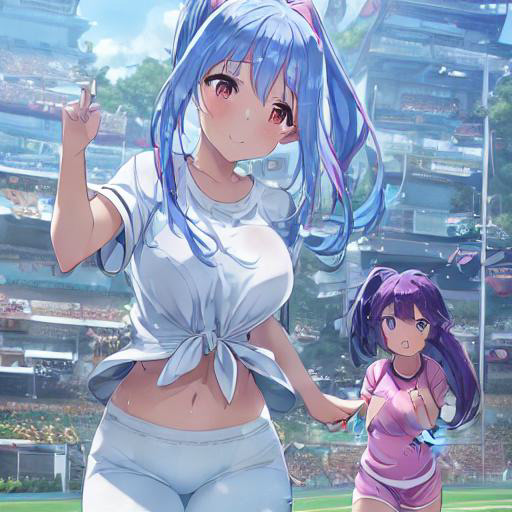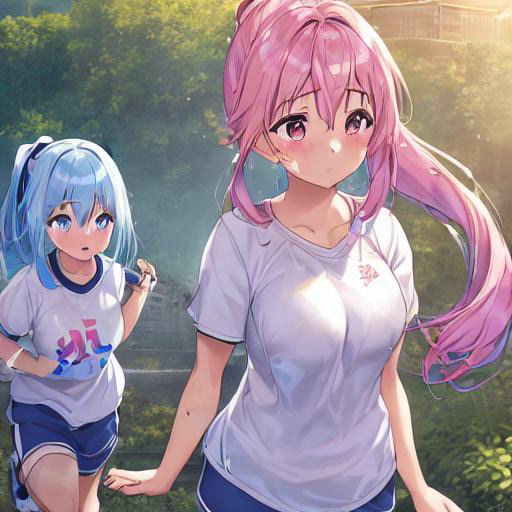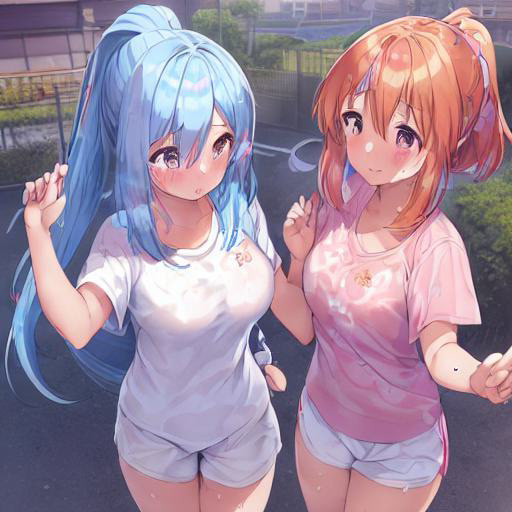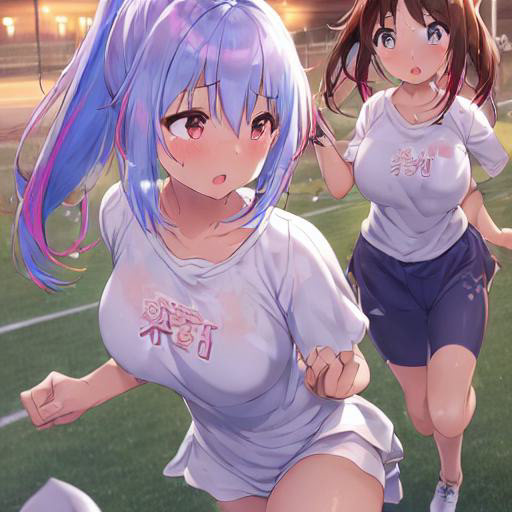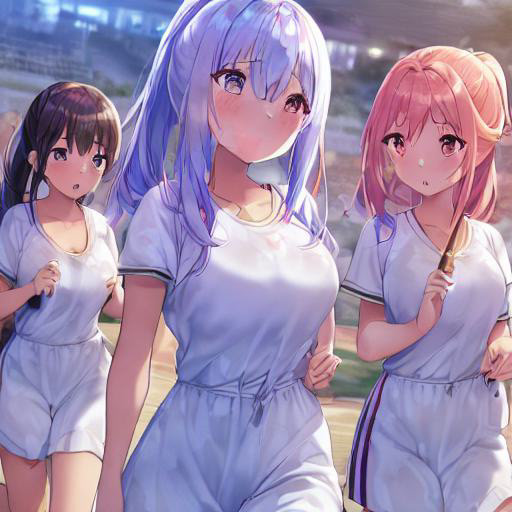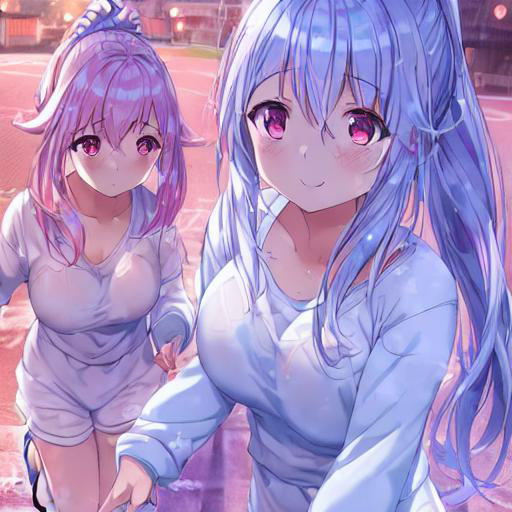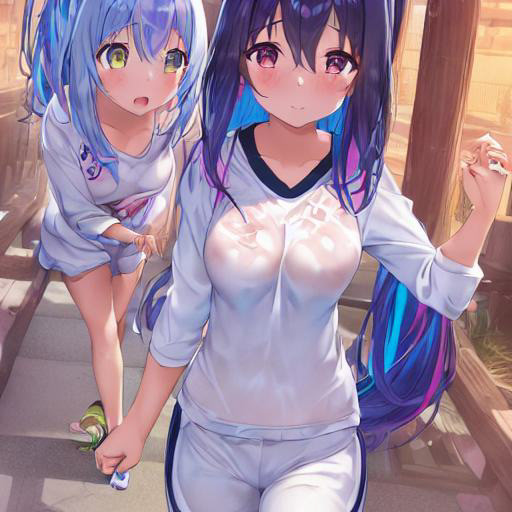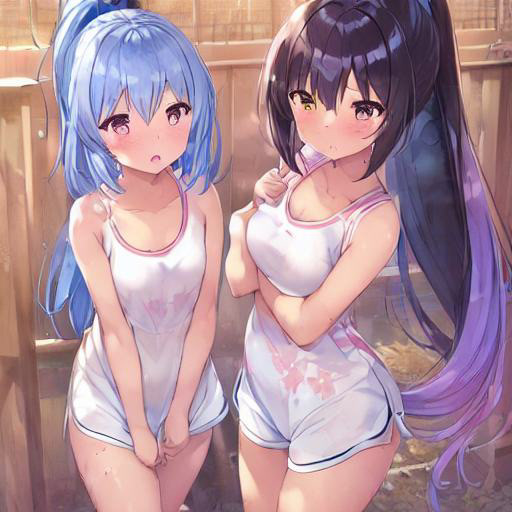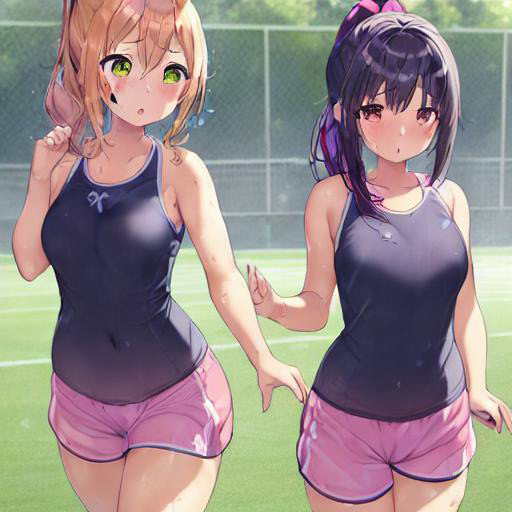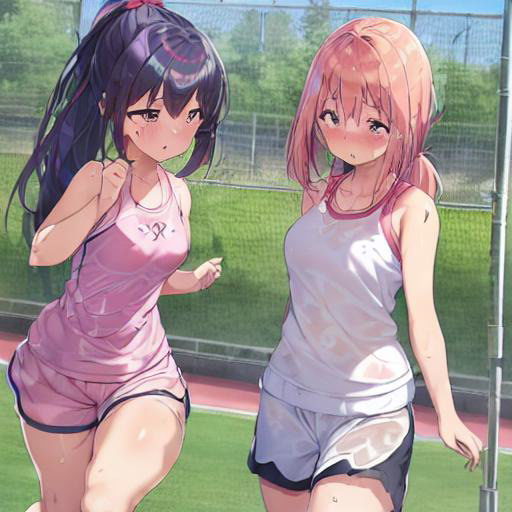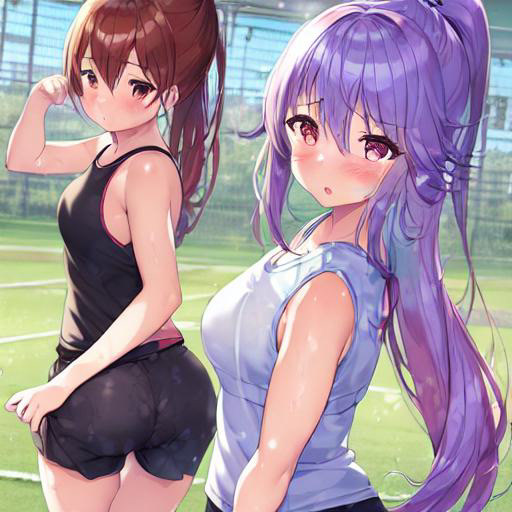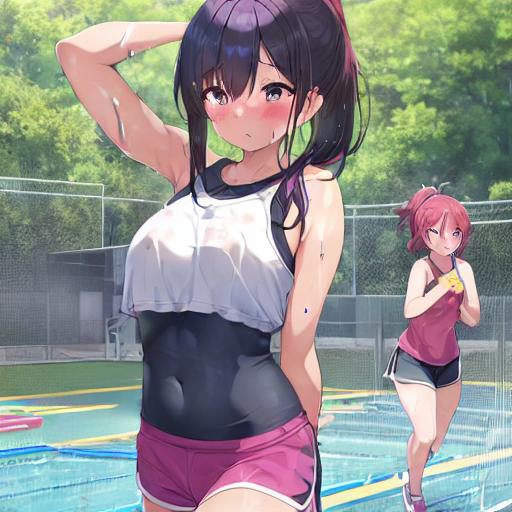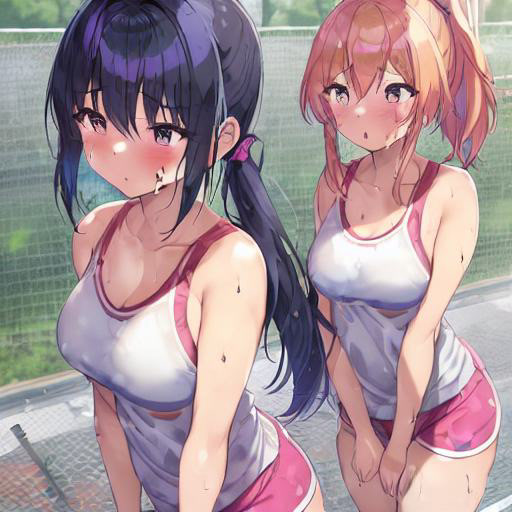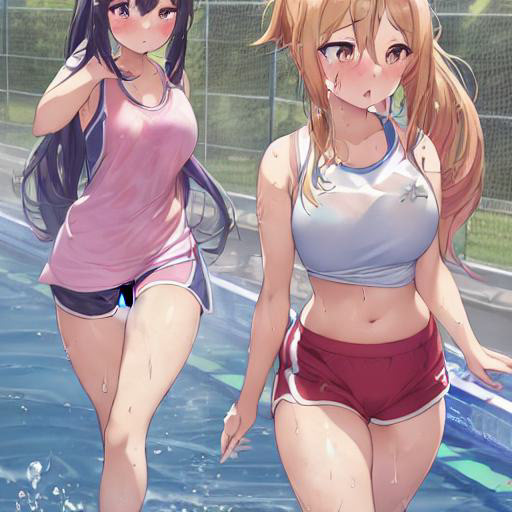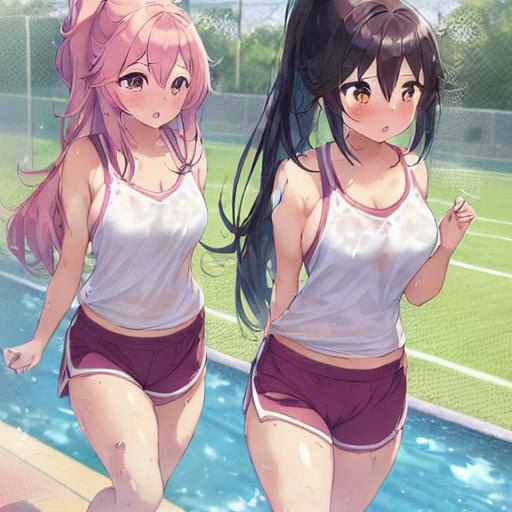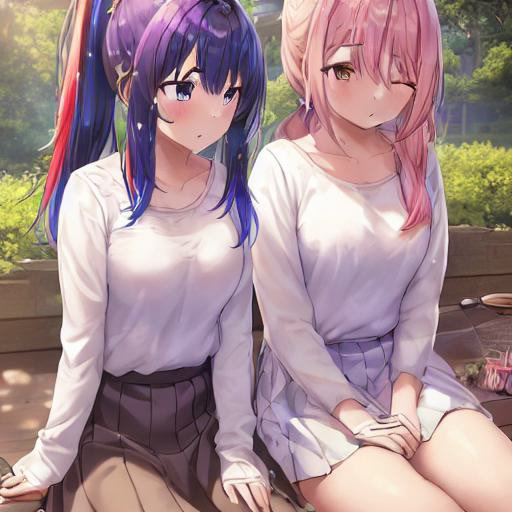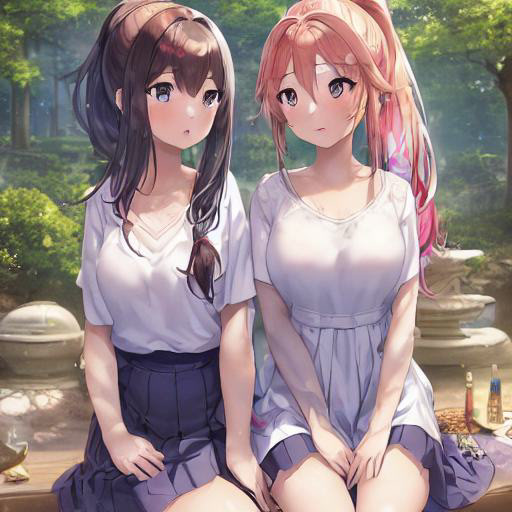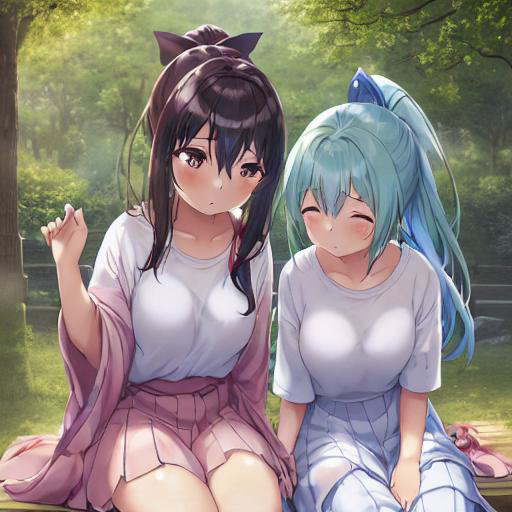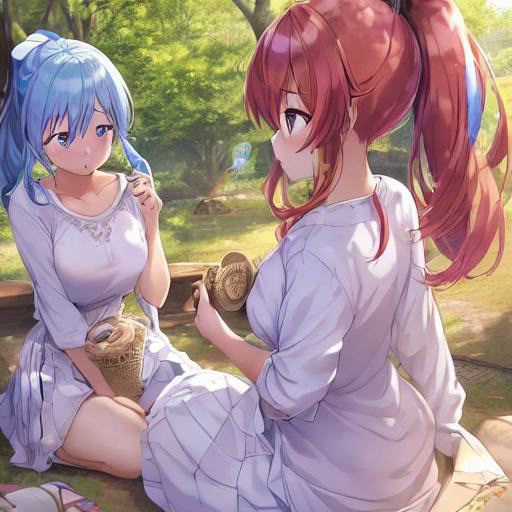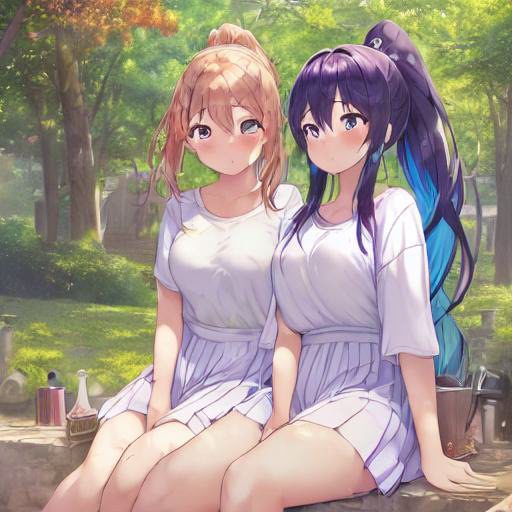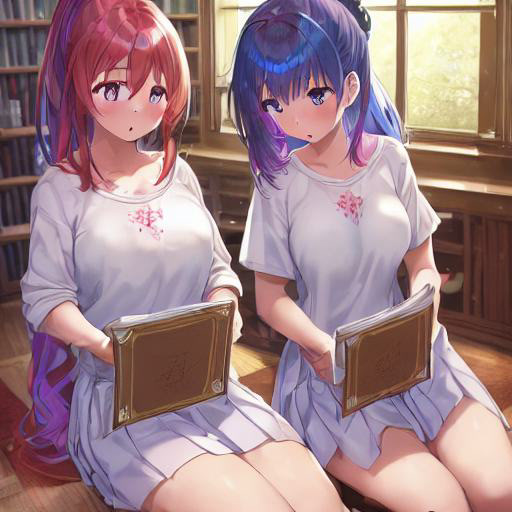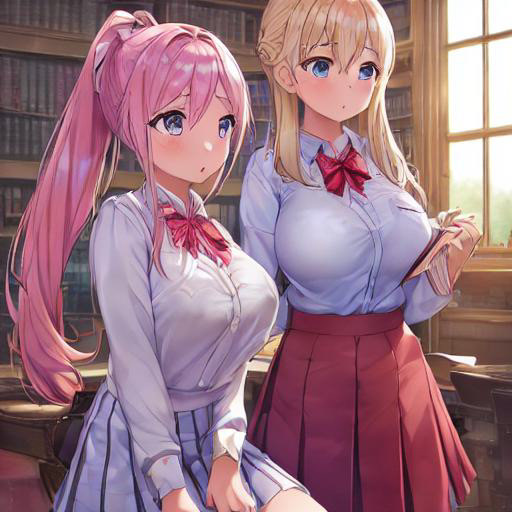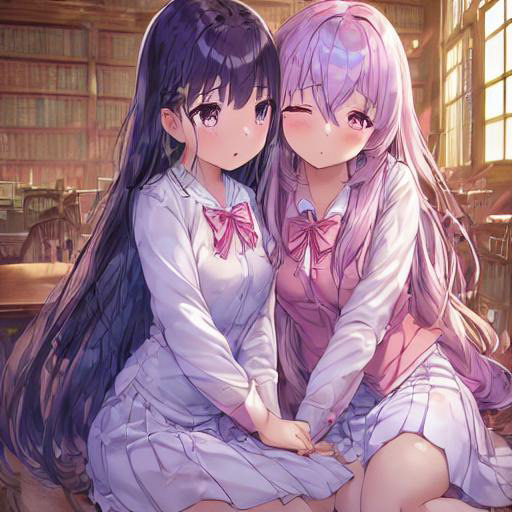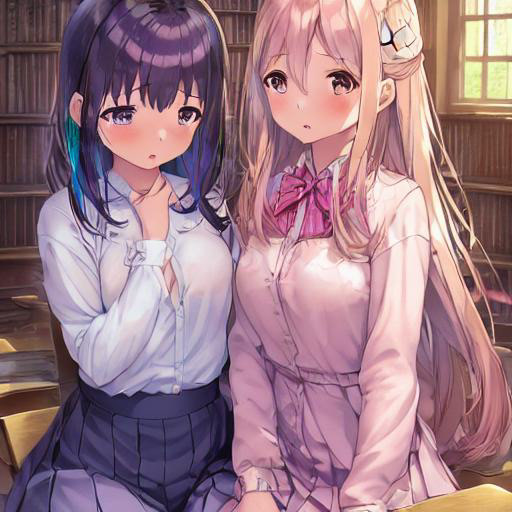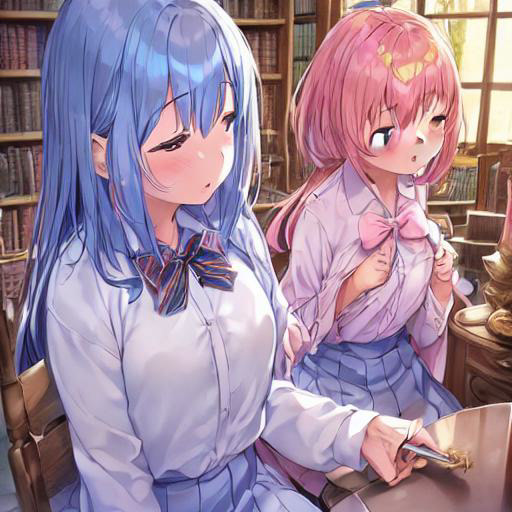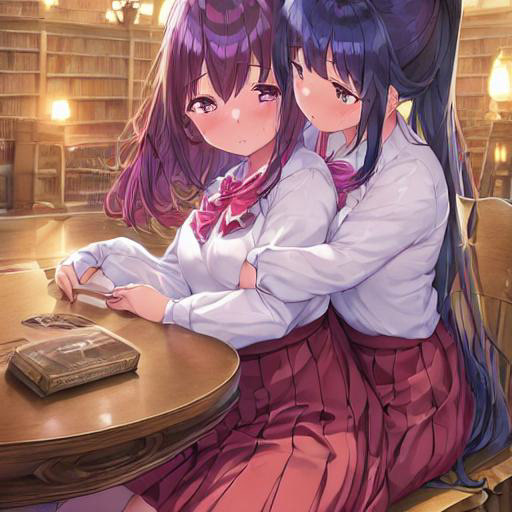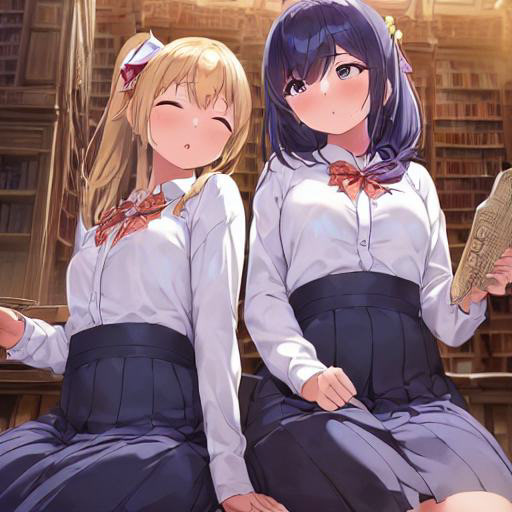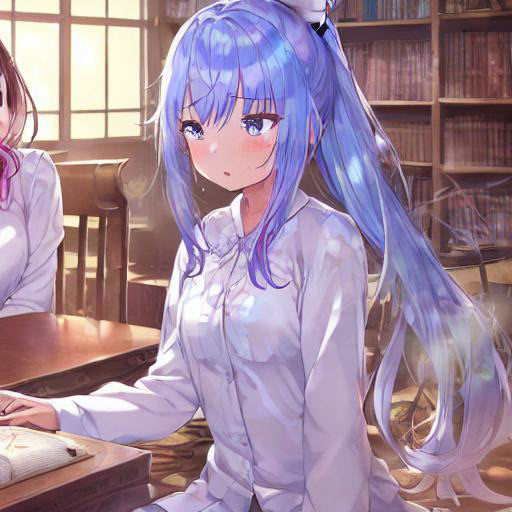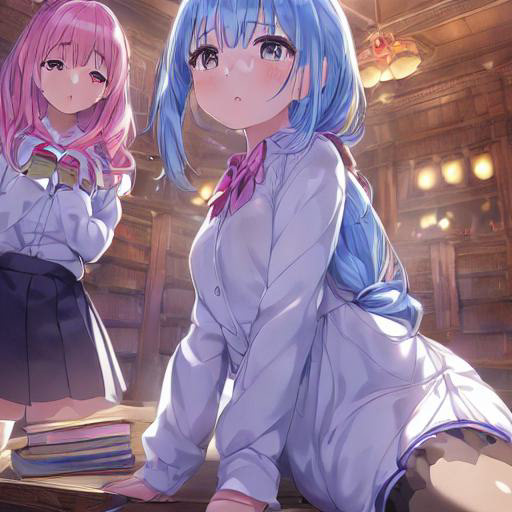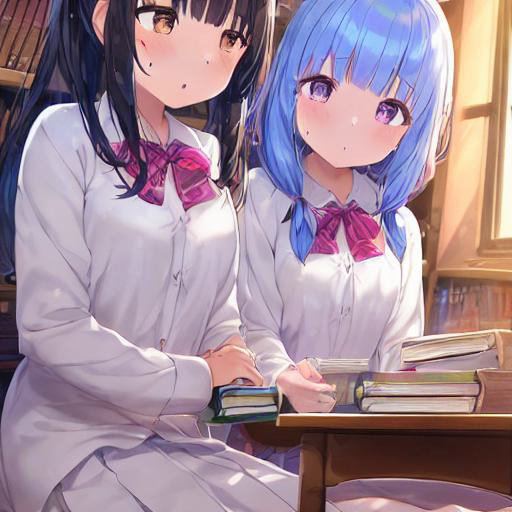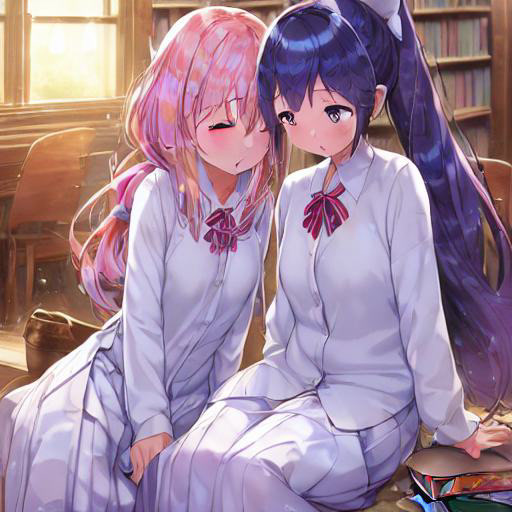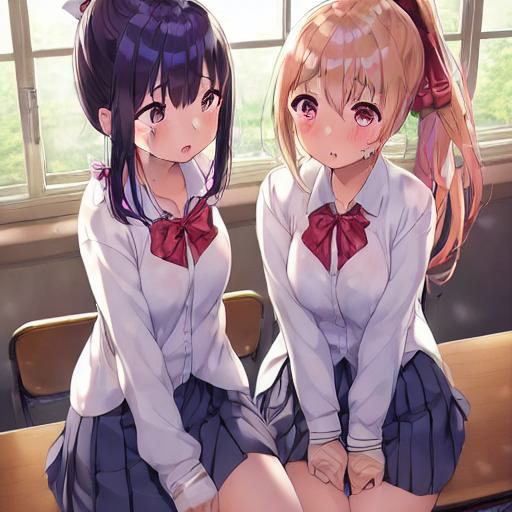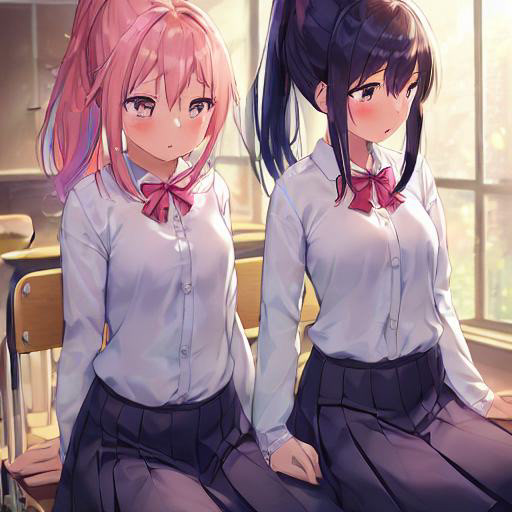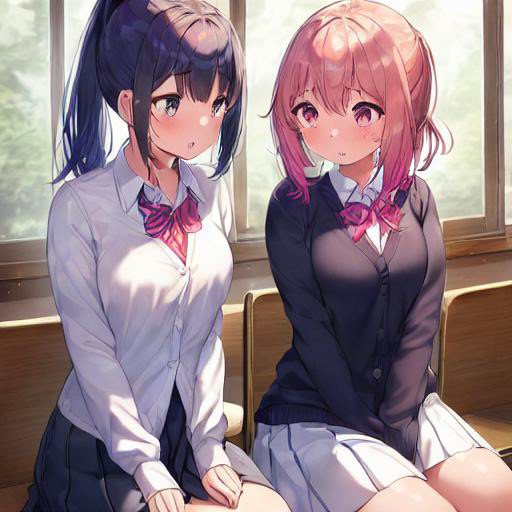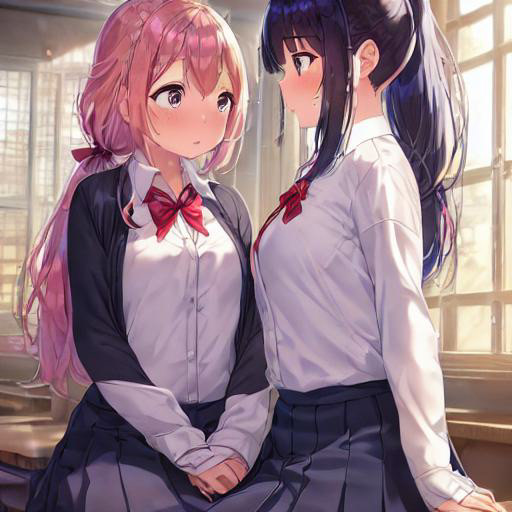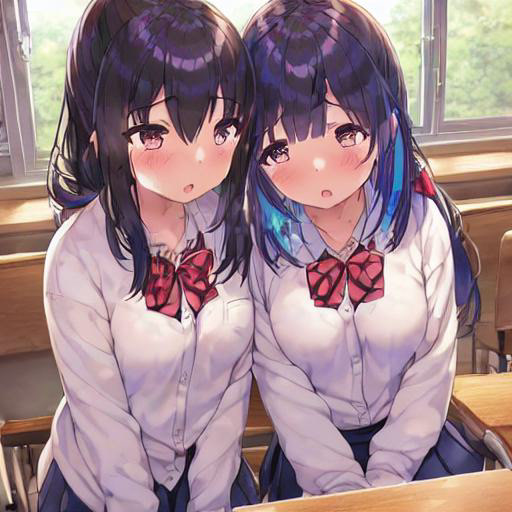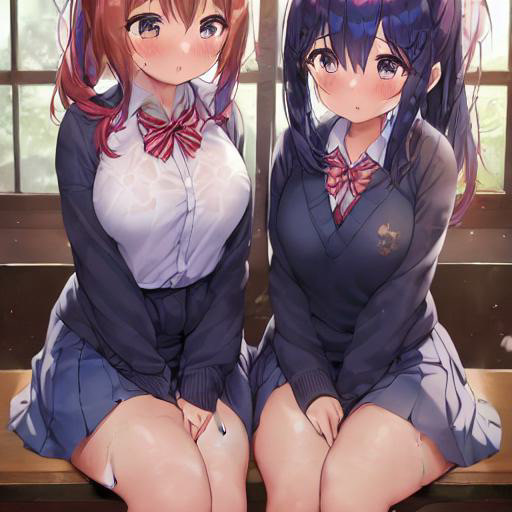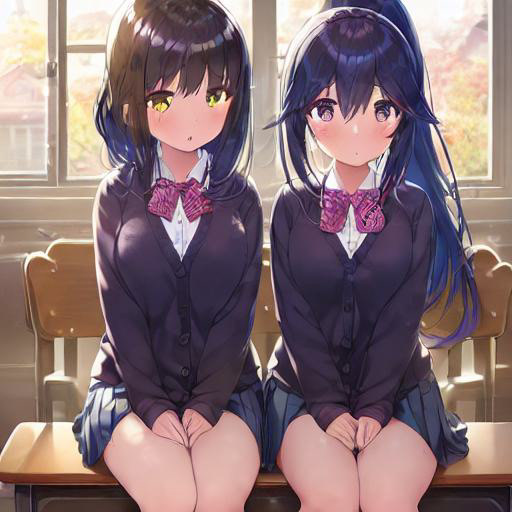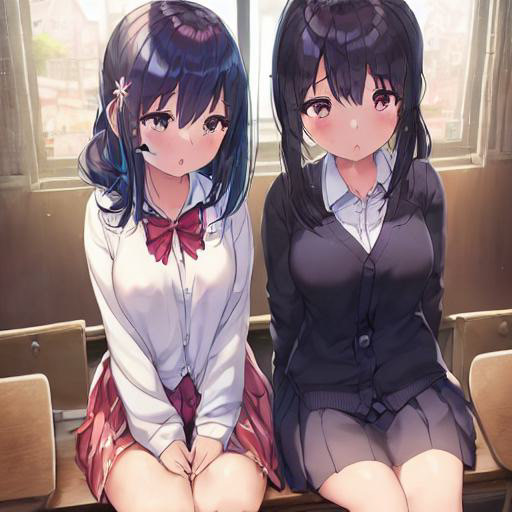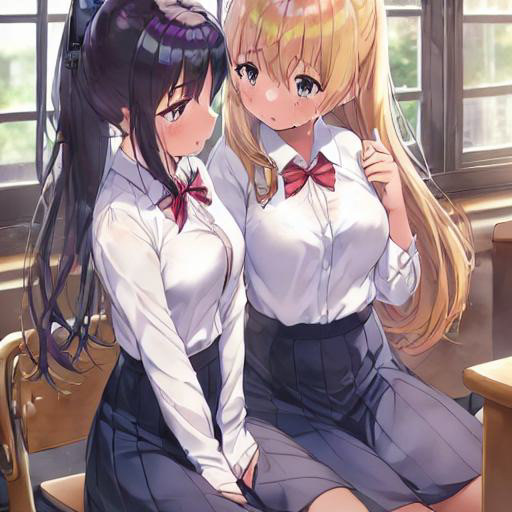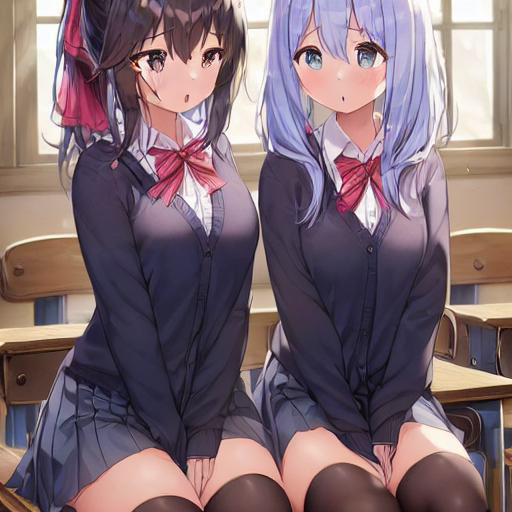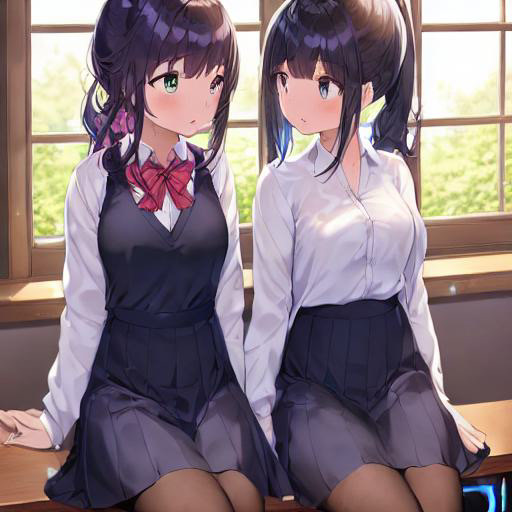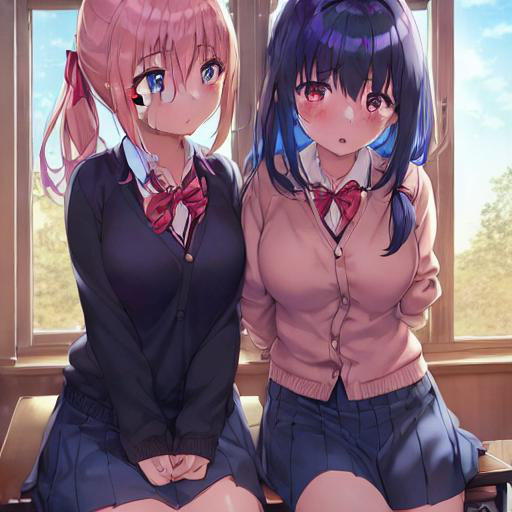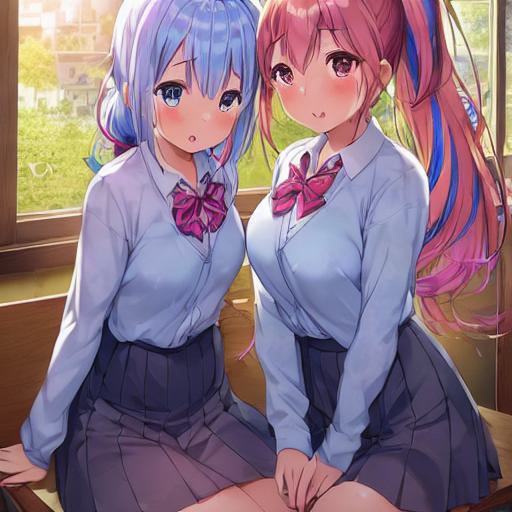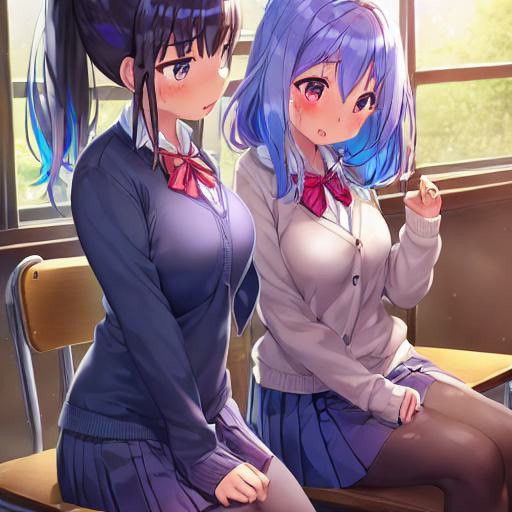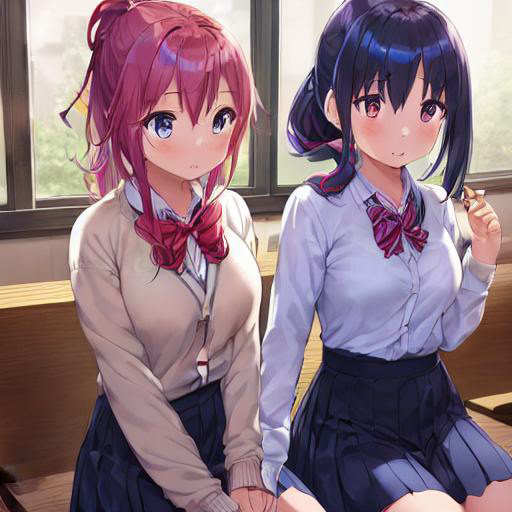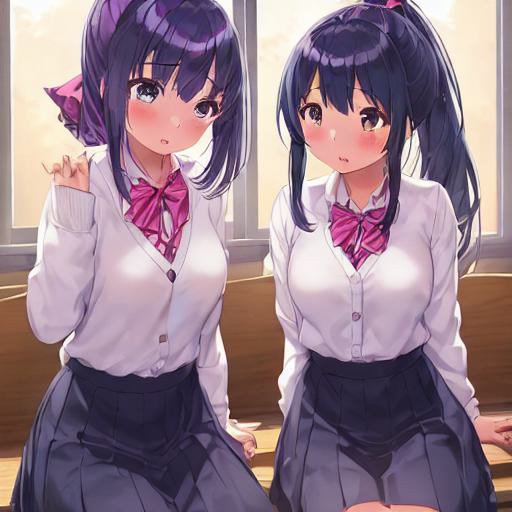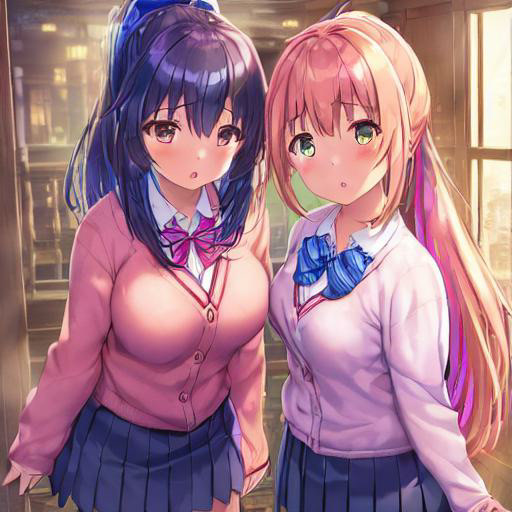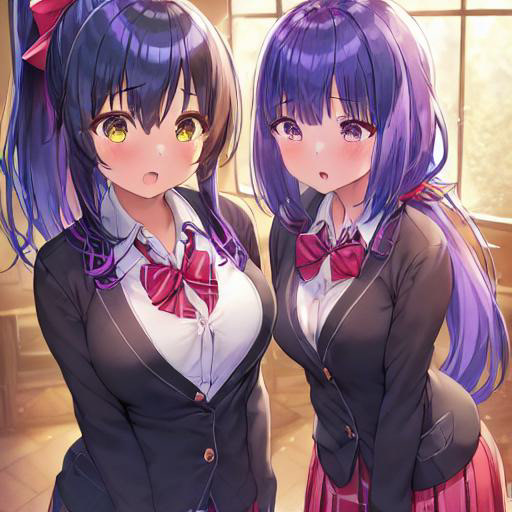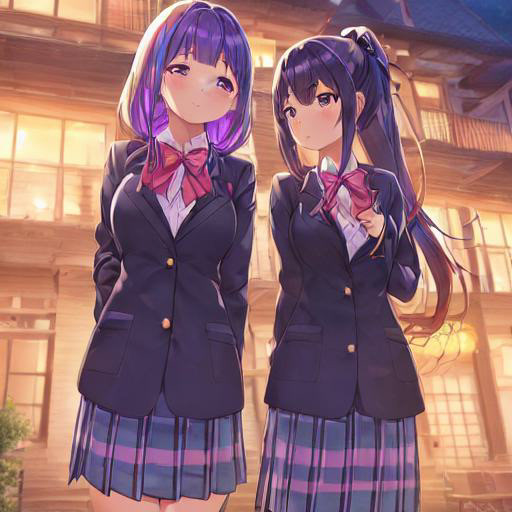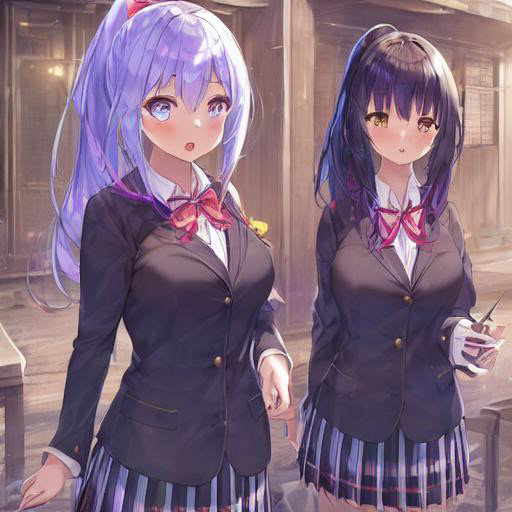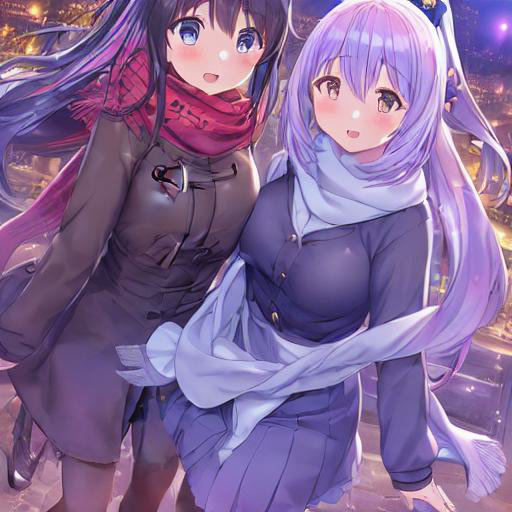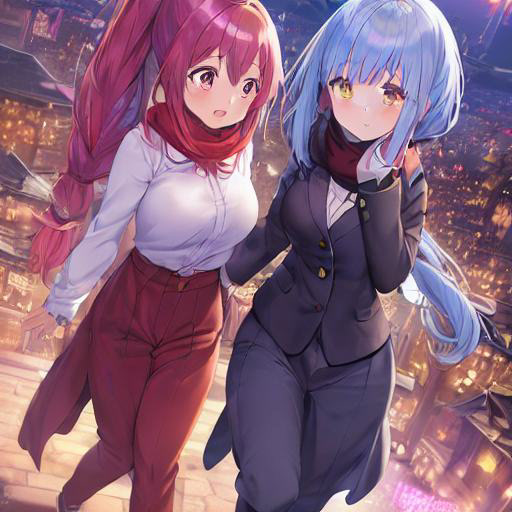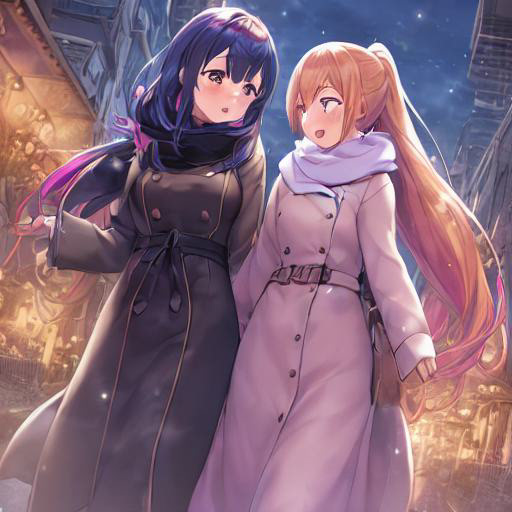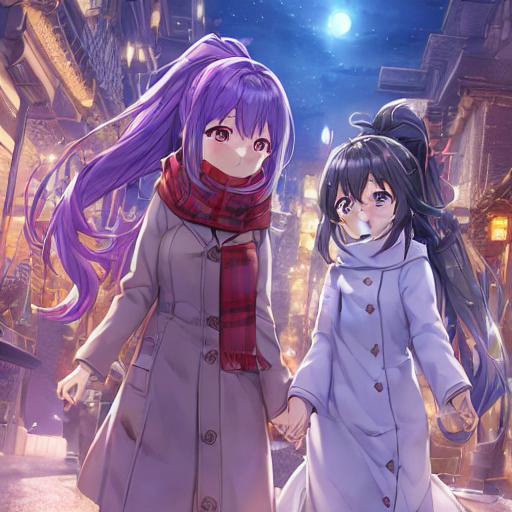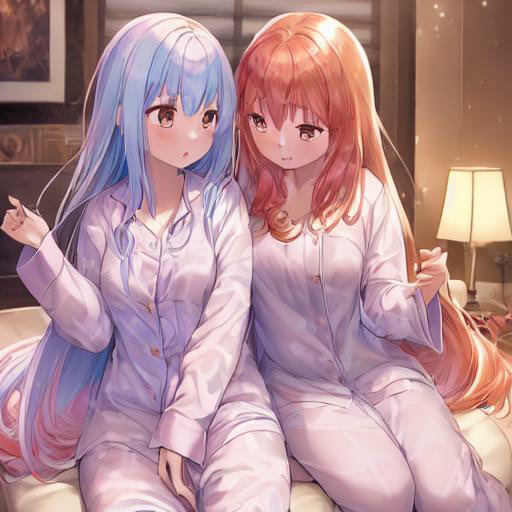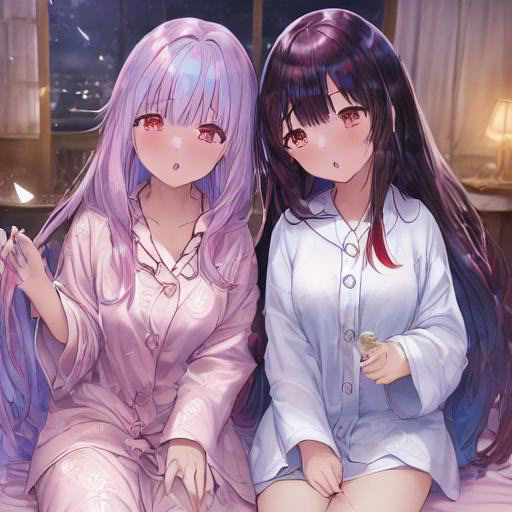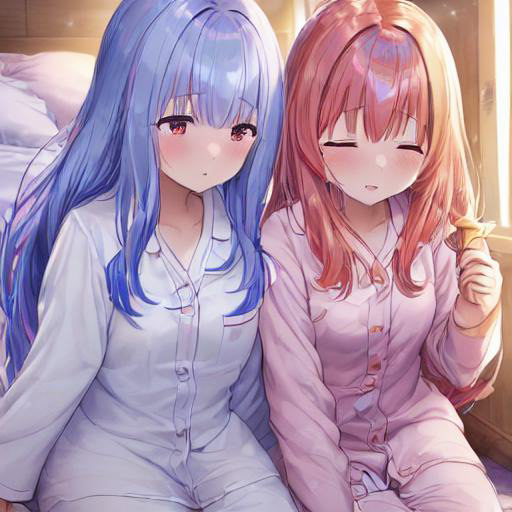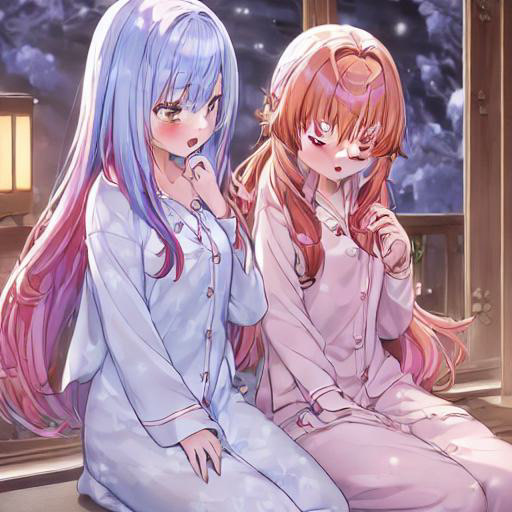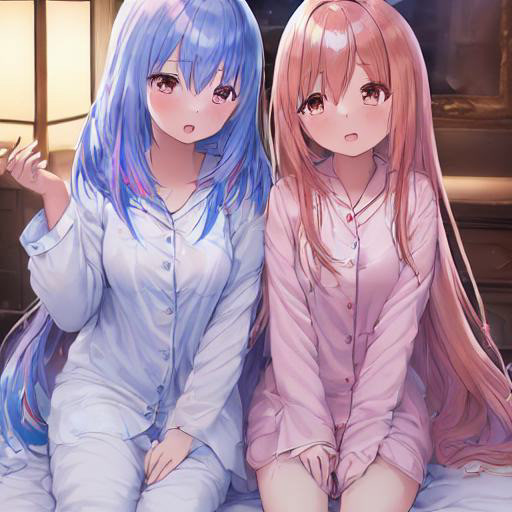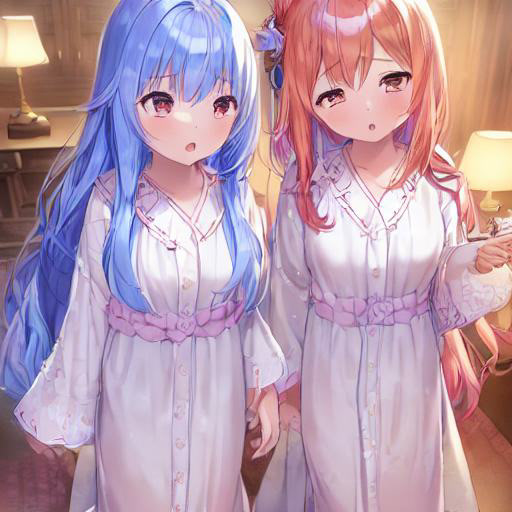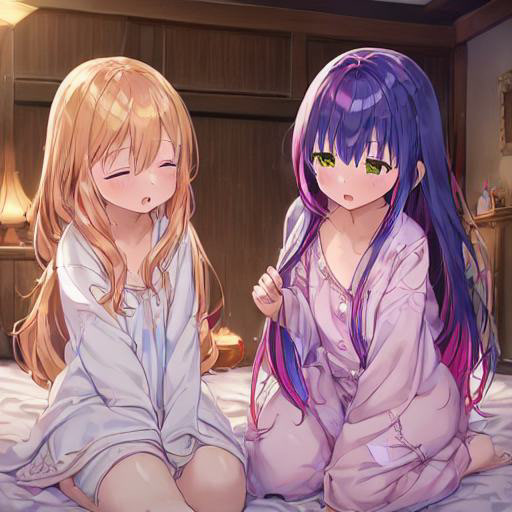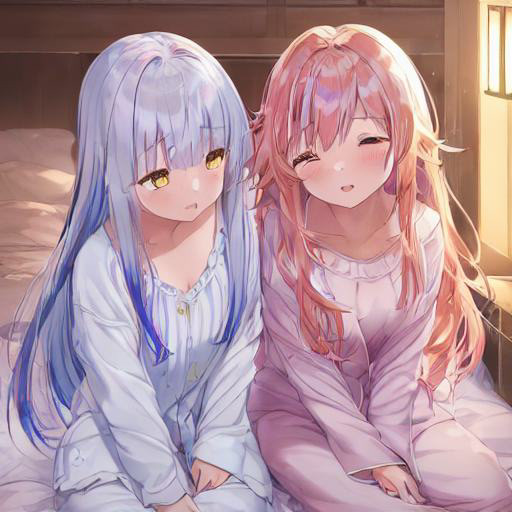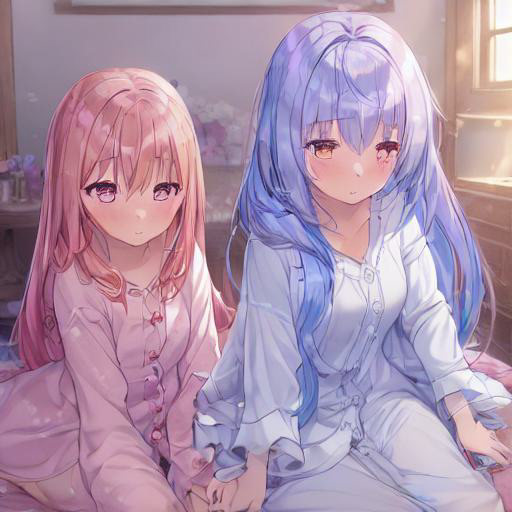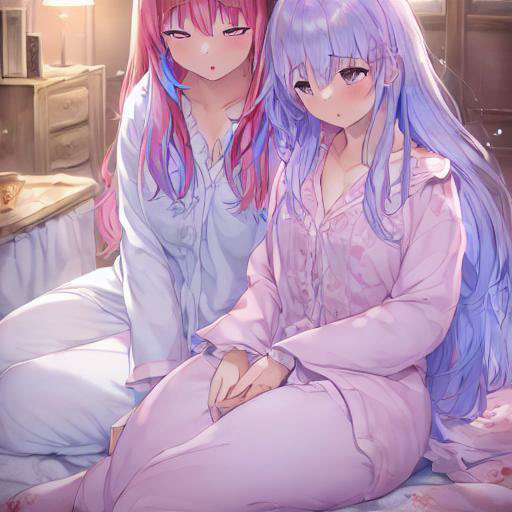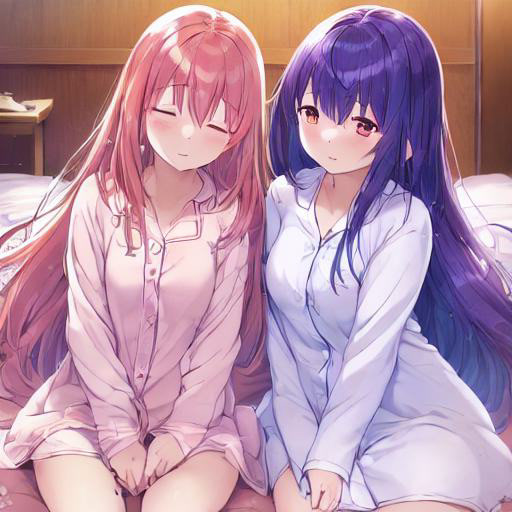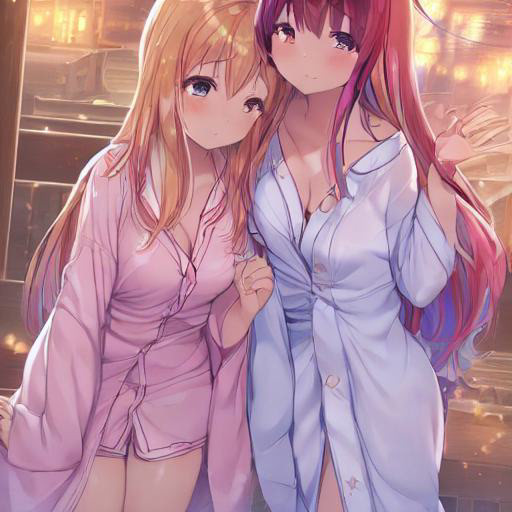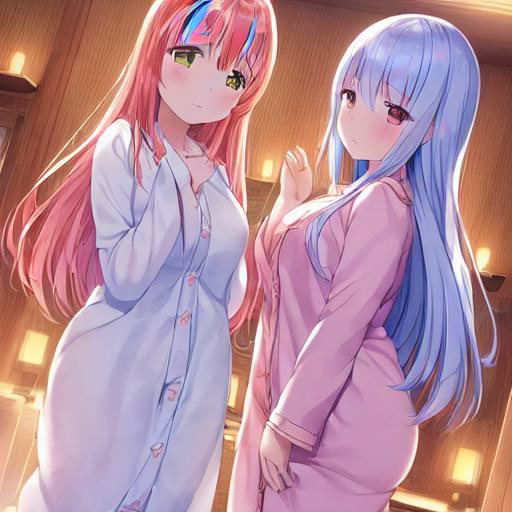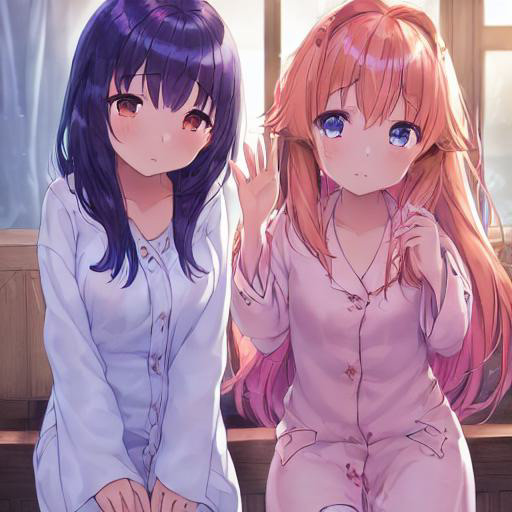 Reference

Midjourney/Memeplex(StableDiffusion)などの画像生成AIで思い通りの画像を出すヒント